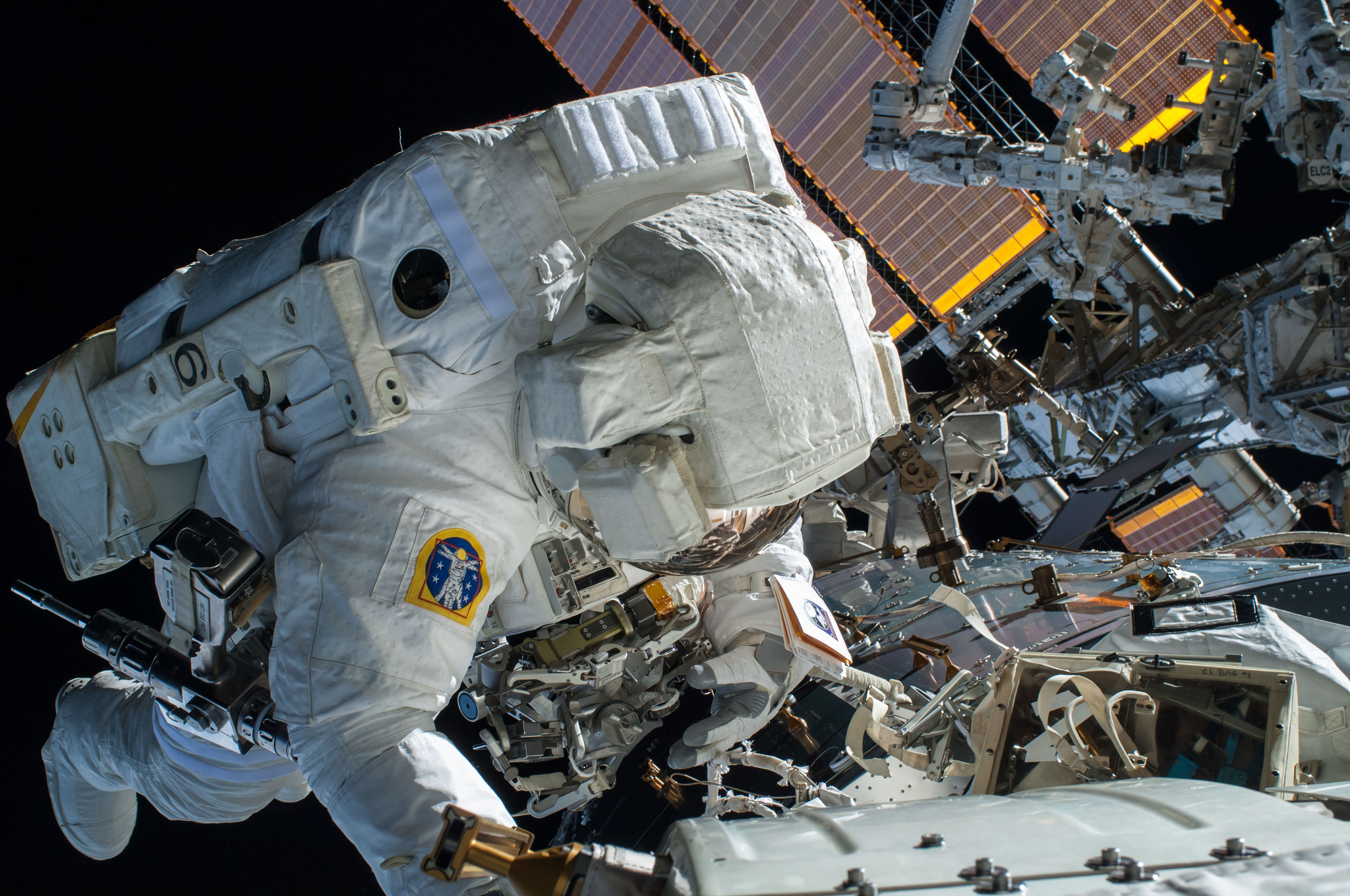 NASA astronauts Barry Wilmore and Terry Virts switched their spacesuits to battery power at 6:51 a.m. EST, signifying the start of today's planned 6-hour, 30-minute spacewalk.
Wilmore is wearing a spacesuit with red stripes and is designated EV1. His helmet camera displays the number 18. Virts is wearing a spacesuit with no stripes and is designated EV2. His helmet camera displays the number 20. This is third spacewalk for Wilmore and the second for Virts.
Wilmore and Virts will finish routing a series of cables in preparation for the arrival of two International Docking Adapters later this year. Boeing built the two new docking adapters, and they will be delivered to the station on a pair of SpaceX Dragon cargo spacecraft this year. Boeing's Crew Space Transportation (CST)-100 and SpaceX's Crew Dragon will use the adapters to deliver astronauts to the space station later this decade.
Virts also will lubricate elements at the latching end of the space station's robotic arm while Wilmore prepares the Tranquility module for the relocation of the Permanent Multipurpose Module and the arrival of the Bigelow Expandable Activity Module (BEAM) later this year.
Once BEAM arrives to the space station, crew members and ground-based engineers will gather performance data during a two-year test period to evaluate expandable space habitat technology.
NASA Television is broadcasting the spacewalk at https://www.nasa.gov/nasatv.