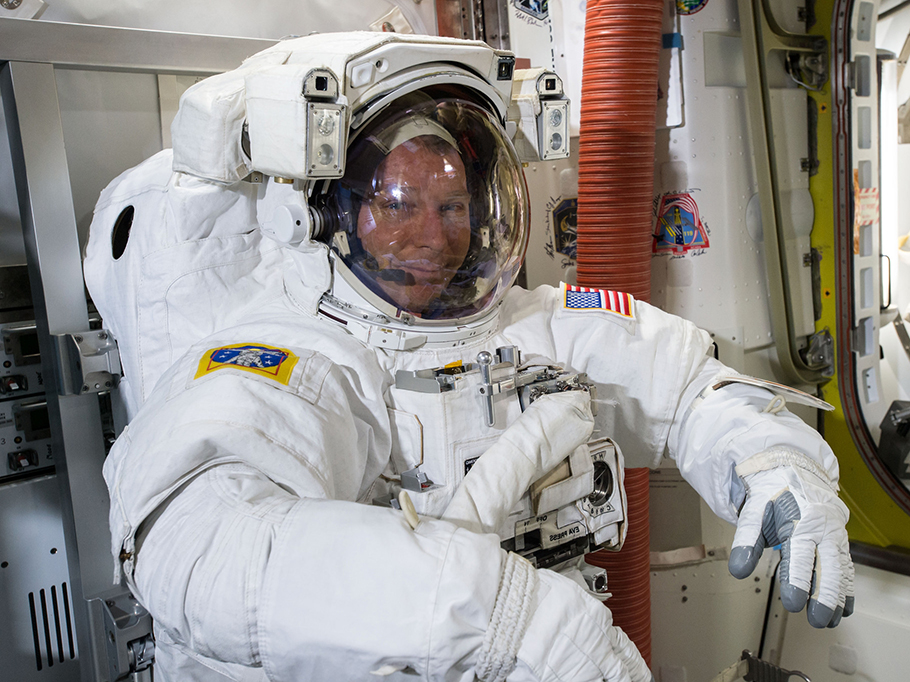 NASA Television will provide live coverage of tomorrow's U.S. spacewalk conducted from the International Space Station beginning at 6 a.m. EST. The spacewalk is scheduled to begin at 7:10 a.m. and run about 6 1/2 hours.
Expedition 42 Commander Barry Wilmore and Flight Engineer Terry Virts will venture outside the orbital complex in the first of three spacewalks in the coming days to prepare cables and communications gear for new docking ports that will allow future crews launching from Florida on U.S. commercial spacecraft to dock to the space station.
Watch the spacewalk live on NASA Television or at https://www.nasa.gov/nasatv.
This is the 185th spacewalk in support of space station assembly and maintenance. Join the conversation on Twitter by following @NASA, @NASA_Johnson, and the hashtags #Exp42 and #ISScrew. To learn more about all the ways to connect and collaborate with NASA, visit: https://www.nasa.gov/connect.