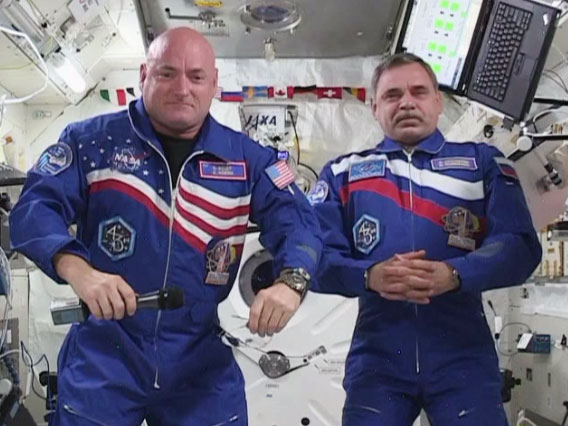 The three newest Expedition 43 crew members joined Commander Terry Virts for emergency hardware familiarization Tuesday. Later, new cosmonauts Gennady Padalka and Mikhail Kornienko with NASA astronaut Scott Kelly got together for communication training with ground controllers while wearing emergency masks. The trio also worked throughout the day on station orientation and familiarization activities.
Kelly is beginning his One-Year mission so doctors can learn how the human body adapts to long-term space missions. Doctors are comparing his body with his twin brother former astronaut Mark Kelly for the Twins study and will analyze biological samples from the duo during the mission.
Meanwhile, Expedition 43 will welcome its first space freighter April 12 after SpaceX launches its sixth Dragon mission for NASA's Commercial Resupply Services contract April 10. Virts began prepacking gear that will be returned on Dragon May 21.