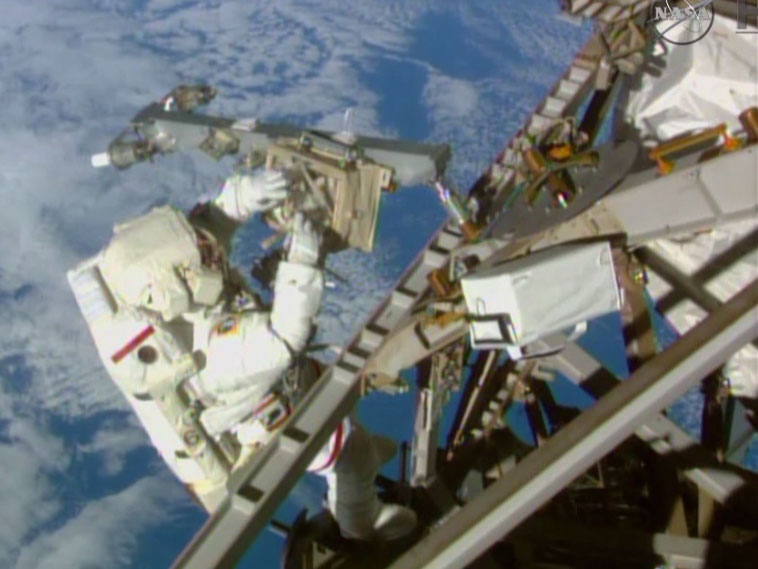 Approximately one hour into today's spacewalk, NASA astronauts Terry Virts and Barry Wilmore each installed a boom with two antennas for the Common Communications for Visiting Vehicles (C2V2) system. Virts worked on the port side while Wilmore put the starboard side boom and antennas in place. They are running slightly ahead of the timeline.
Next they will work together to connect the C2V2 to GPS and antenna systems aboard the space station. Then they will spend the remainder of the spacewalk installing 400 feet of cable for the system along the truss of the space station.
Both astronauts have reported dry conditions inside their spacesuits during periodic checks with ground controllers.
Watch the spacewalk at https://www.nasa.gov/nasatv