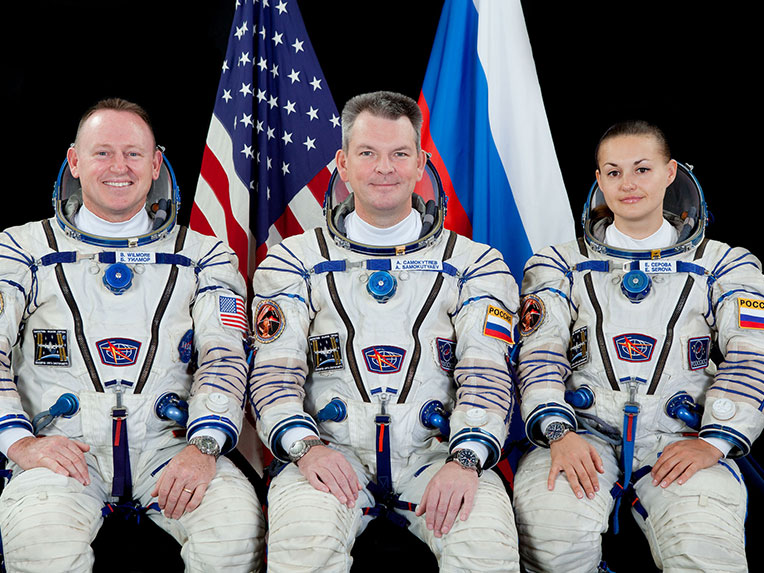 As a pair of astronauts cleans up their spacesuits after completing a set of spacewalks, more nanosatellites were deployed from Japan's Kibo lab module. The International Space Station also raised its orbit Tuesday morning to set the stage for the upcoming crew departure.
Astronauts Barry WiImore and Terry Virts scrubbed the cooling loops inside the spacesuits after their third and final spacewalk on Sunday. They also sampled the water from the loops and talked about their experiences with spacewalk experts on the ground.
Wilmore is also getting ready to return home March 11 with Soyuz crewmates Alexander Samokutyaev and Elena Serova. Samokutyaev and Serova spent Tuesday getting their Soyuz spacecraft ready for next week's undocking and packing gear for the return home.