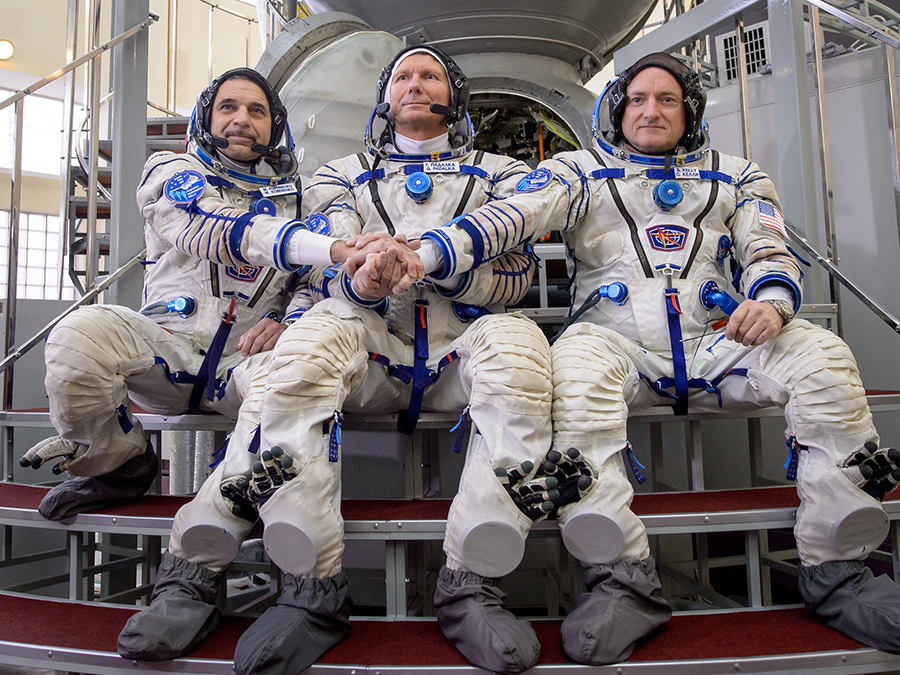 The Expedition 42 crew completed the deployment of numerous nanosatellites while also preparing for the departure of a Soyuz crew. The six-member crew also worked on advanced microgravity research and the upkeep of their orbital laboratory and home.
The final pair of Cubesats was deployed overnight completing the launch of a total of 16 nanosatellites from outside the Kibo lab module. The Cubesats were launched from the International Space Station to perform a variety of research.
Commander Barry Wilmore and his Soyuz crewmates Alexander Samokutyaev and Elena Serova are counting down to their departure March 11. Staying behind will be new Expedition 43 Commander Terry Virts and Flight Engineers Samantha Cristoforetti and Anton Shkaplerov.
They will be waiting for new Expedition 43 crew mates Scott Kelly, Mikhail Kornienko and Gennady Padalka who are scheduled to lift off March 27. Kelly and Kornienko are in Star City, Russia, completing final mission preparations and will stay aboard the station until March 2016.