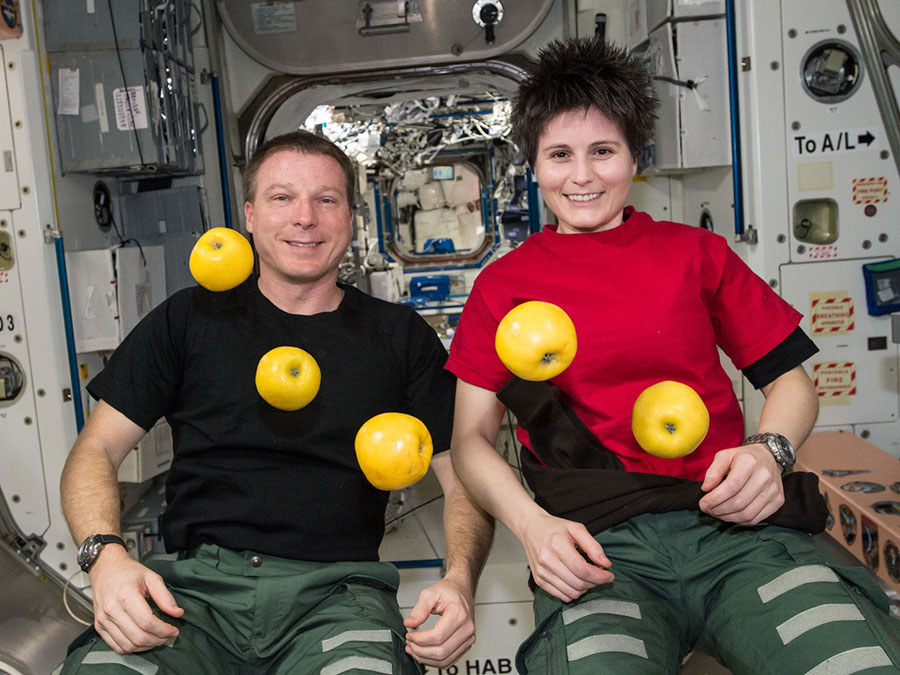 Expedition 43 Commander Terry Virts and Flight Engineers Samantha Cristoforetti and Anton Shkaplerov practiced emergency procedures Tuesday, preparing the three crew members for the actions they would take in the unlikely event that they must evacuate the International Space Station.
Cristoforetti went back to work on the Muscle Atrophy Research and Exercise System (MARES). She will be setting up MARES hardware inside the European Columbus lab module over the next two days. Virts assisted her with the MARES deployment just before lunchtime.
Virts later moved to the U.S. Destiny lab module to pack up a physics experiment in the Microgravity Science Glovebox. The commander stowed the Coarsening in Solid Mixtures-4 (CSLM-4) experiment, an investigation studying solid-liquid mixtures, which will be returned on a future SpaceX Dragon mission.
› Read more about Coarsening in Solid Mixtures-4
Meanwhile, Soyuz TMA-16M Commander Gennady Padalka and One-Year crew members Scott Kelly and Mikhail Kornienko are preparing for launch on March 27, when they will join Expedition 43 at the orbital laboratory. Kelly and Kornienko will stay in space until March 2016. Padalka will return to Earth Sept. 11.