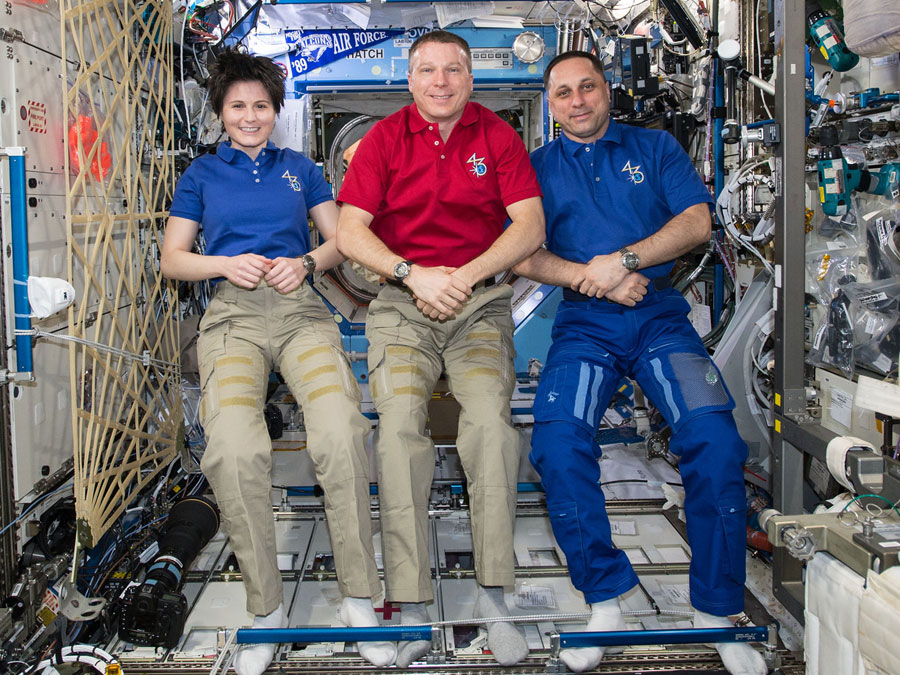 The orbiting Expedition 43 trio focused on science work Monday as another crew counts down to its launch Friday afternoon to the International Space Station.
Commander Terry Virts and Flight Engineers Samantha Cristoforetti and Anton Shkaplerov have been in space for 120 days. Virts and Cristoforetti participated in their 120 day medical tests. The commander conducted a vision test and measurements for the Ocular Health experiment. Cristoforetti collected blood and urine samples for her Biochemical Profile and Bone and Muscle Check. Shkaplerov worked on his set of Russian science experiments.
› Read more about the Ocular Health study
Back on Earth, One-Year Crew members Scott Kelly and Mikhail Kornienko are in Kazakhstan getting ready to join Expedition 43. The duo will launch Friday at 3:42 p.m. EDT with Soyuz Commander Gennady Padalka. Kelly and Kornienko will return home March 2016. Padalka will end his stay in space in September.