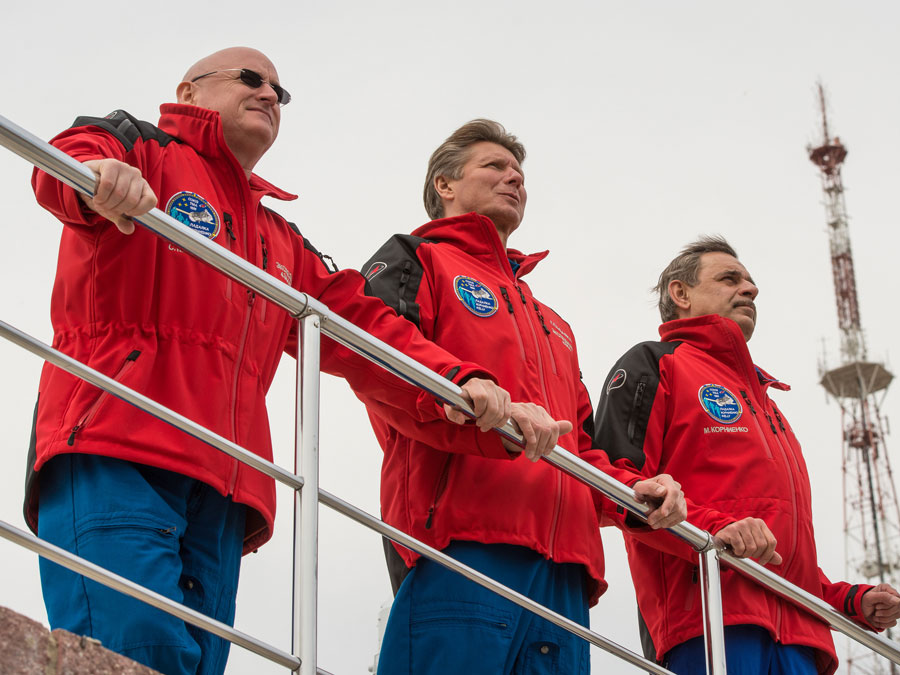 The three Expedition 43 crew members were back at work Tuesday on ongoing advanced microgravity science benefiting life on Earth and future crew members on long-term space missions. The International Space Station team is also getting ready to greet a new set of crew members and a private space freighter.
Commander Terry Virts participated in a second day of vision checks for the Ocular Health study. Italian astronaut Samantha Cristoforetti continued more runs of the TripleLux-B experiment studying cellular mechanisms that cause impairment of immune functions in microgravity. Finally, veteran cosmonaut Anton Shkaplerov worked on a pair of Russian investigations studying the effects of Earth's magnetism on the space station and radiation exposure on a simulated crew member, or mannequin.
› Read more about the Ocular Health study
› Read more about the TripleLux-B experiment
Meanwhile, Soyuz Commander Gennady Padalka and One-Year Crew members Scott Kelly and Mikhail Kornienko are in the final stages of their preparations before launching Friday afternoon to join Expedition 43. Kelly and Kornienko will return home March 2016. Padalka will end his stay in space in September.
› Read more about the One-Year Crew
The sixth SpaceX Dragon commercial resupply mission is targeting an April 10 launch and an arrival at the space station April 12.