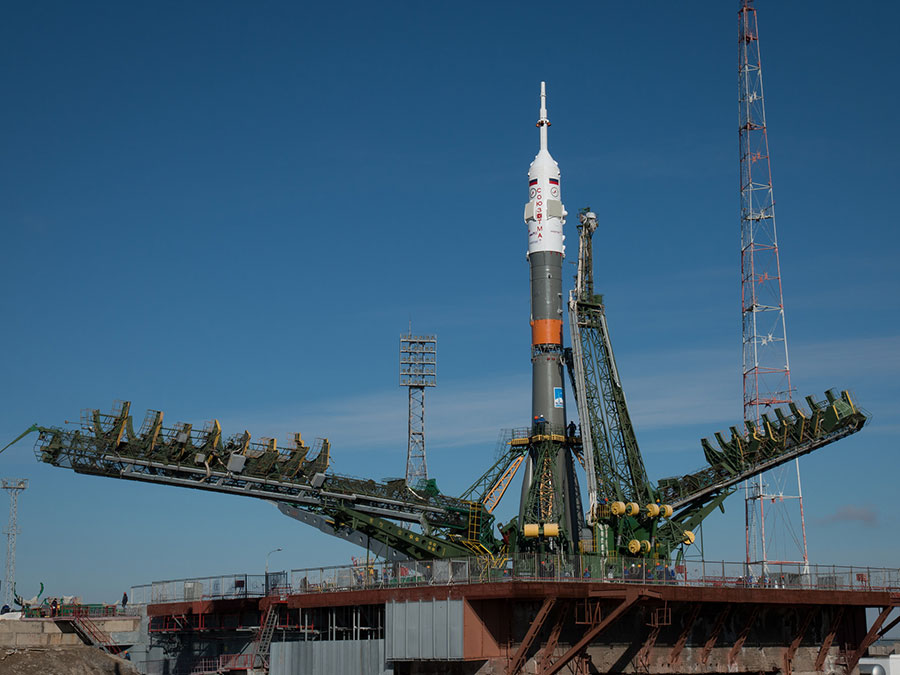 A variety of science experiments is taking up the Expedition 43 trio's schedule today. Back on Earth, a new set of International Space Station crew members is a day away from launching to join the orbiting residents.
Commander Terry Virts opened up the Combustion Integrated Rack and replaced components to get ready for upcoming work with the Flame Extinguishment Experiment-2. Astronaut Samantha Cristoforetti, from the European Space Agency, researched the accelerated aging of skin that occurs in space for the Skin-B experiment. Cosmonaut Anton Shkaplerov studied crew mobility in space which may help improve and advance training methods for future crews.
Read more about the FLEX-2 study
Read more about Skin-B
Read more about Motocard
Virts and Cristoforetti also worked to install the Robotics Refueling Mission (RRM)-2 payload inside the Japanese Experiment Module airlock. The RRM-2 investigation is exploring how robotics could be used to fix satellites not designed to be serviced in orbit.
Soyuz TMA-16M Commander Gennady Padalka and One-Year Crew members Scott Kelly and Mikhail Kornienko are one day away from joining the Expedition 43 crew. They will launch Friday from the Baikonur Cosmodrome in Kazakhstan at 3:42 p.m. EDT and dock less than six hours later to the Poisk module.
Read more about live NASA TV launch and docking coverage of the One-Year Crew