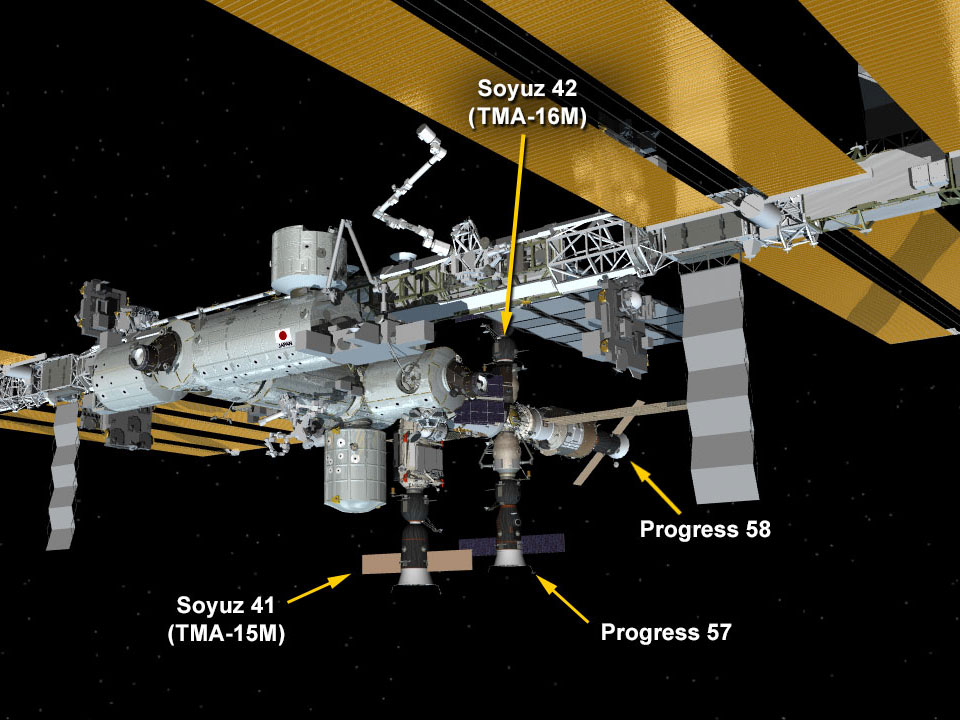 The Soyuz TMA-16M vehicle docked to the International Space Station at 9:33 p.m. EDT, over the western coast of Colombia.
Aboard the space station, Expedition 43 Commander Terry Virts of NASA, Anton Shkaplerov of the Russian Federal Space Agency (Roscosmos) and Samantha Cristoforetti of ESA (European Space Agency) will welcome Soyuz crew members Scott Kelly of NASA, and Mikhail Kornienko and Gennady Padalka of Roscosmos when the hatches between the two spacecraft are opened.
Watch the hatch opening and welcome ceremony live on NASA TV beginning at 10:45 p.m.: https://www.nasa.gov/nasatv.