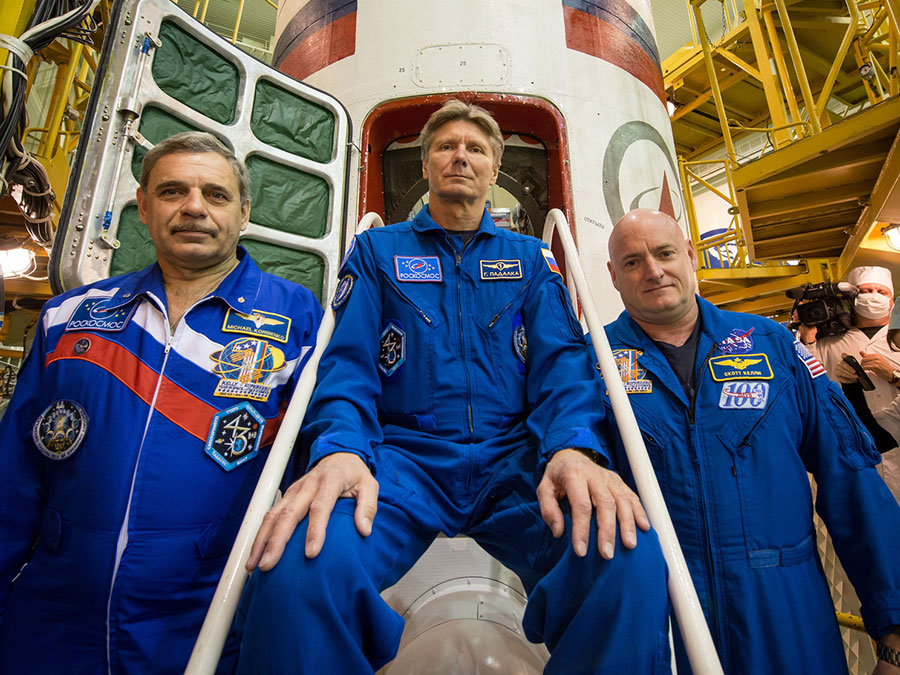 Aboard their Soyuz TMA-16M spacecraft, Scott Kelly, Mikhail Kornienko and Soyuz Commander Gennady Padalka are scheduled to dock at 9:36 p.m. EDT to the International Space Station's Poisk module. NASA Television coverage of the docking will begin at 8:45 p.m. and can also be seen online at: https://www.nasa.gov/nasatv.
NASA TV will then resume at 10:45 p.m. to cover hatch opening between the two spacecraft as well as the welcome ceremony.
The Soyuz crew will join Expedition 43 Commander Terry Virts of NASA, Anton Shkaplerov of Roscosmos and Samantha Cristoforetti of ESA (European Space Agency). Virts, Shkaplerov and Cristoforetti have lived aboard the space station since November.
To join the online conversation about the International Space Station and the one-year mission on Twitter, follow the hashtag #YearinSpace.