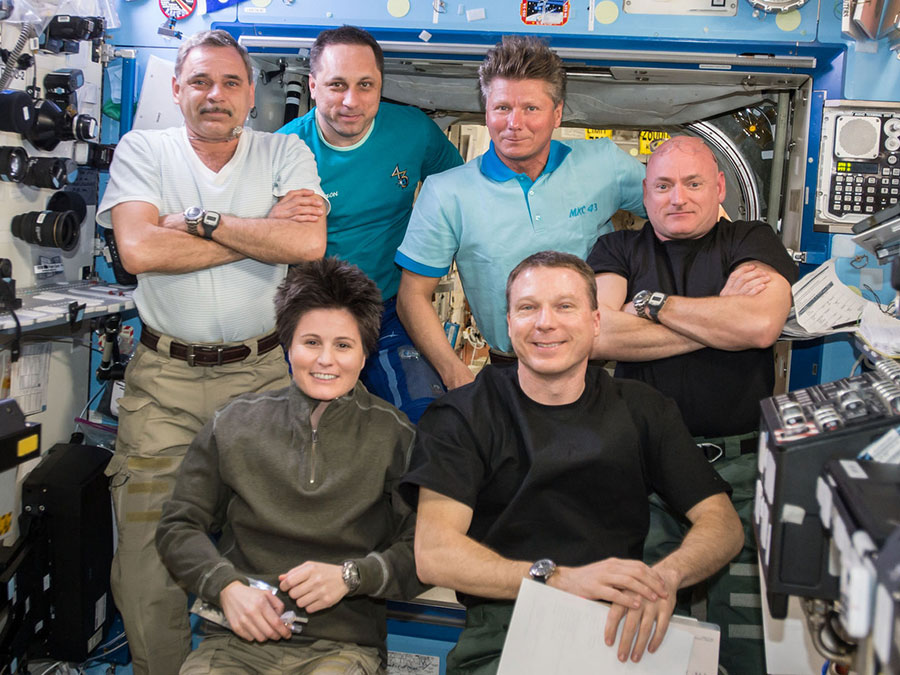 A wide variety of research exploring how life adapts to long-term exposure to microgravity took place on the International Space Station Friday. The crew members also worked on cargo transfers to and from a pair of docked vehicles.
More crew Ocular Health eye checks were on the schedule as scientists study the fluid shifts caused by microgravity and how they affect a crew member's vision. New software was loaded on computers for the Rodent Research study, a life sciences experiment that was delivered on a SpaceX mission in January.
NASA astronaut Scott Kelly, who collected a saliva sample for stowage in a science freezer, and his twin brother on the ground Mark Kelly are the subjects of the Twins study. That investigation compares the two brothers, one in space and one on the ground, and explores how the different environments affect the twins with identical genes.
On the Russian side of the orbital lab, the crew unloaded gear from the recently docked Soyuz TMA-16M spacecraft. The ISS Progress 57 space freighter, docked to the Pirs docking compartment, is also being packed with trash ahead of its departure and fiery disposal April 25.