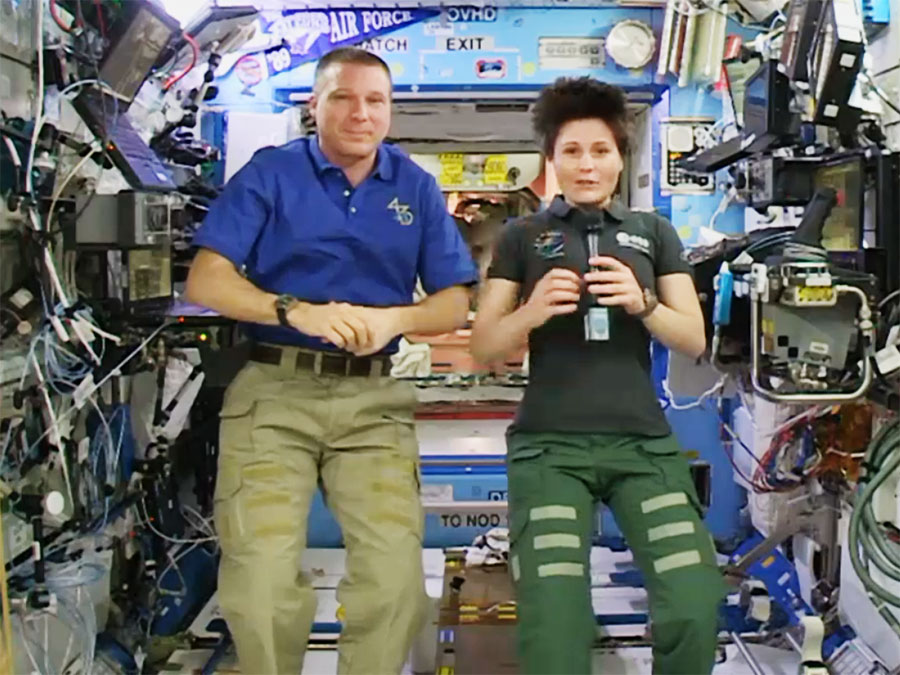 Commander Terry Virts and One-Year crew member Scott Kelly, both NASA astronauts, partnered together Monday for spacesuit maintenance in the Quest airlock. Italian astronaut Samantha Cristoforetti also worked throughout the U.S. segment on a variety of botany science and life research benefitting humans on Earth and crews in space.
A trio of cosmonauts, Flight Engineers Anton Shkaplerov, Gennady Padalka and One-Year crew member Mikhail Kornienko, worked on an array of ongoing science and maintenance in the Russian segment of the orbital laboratory. They worked on the Kurs automated rendezvous system which can guide and dock a Russian spacecraft from inside the space station if necessary. The crew also sampled the Zvezda service module's air and analyzed it for quality.
Back on Earth, SpaceX is readying its Falcon rocket and Dragon commercial space freighter for an April 13 launch from Florida to the International Space Station. Dragon will fly for two days before its capture and berthing to the Harmony module where it will stay until May 20. This will be the sixth SpaceX mission (SpaceX CRS-6) for NASA's Commercial Resupply Services contract.
New experiments Plant Gravity Sensing and TripleLux-A will be delivered on the upcoming SpaceX Dragon mission.