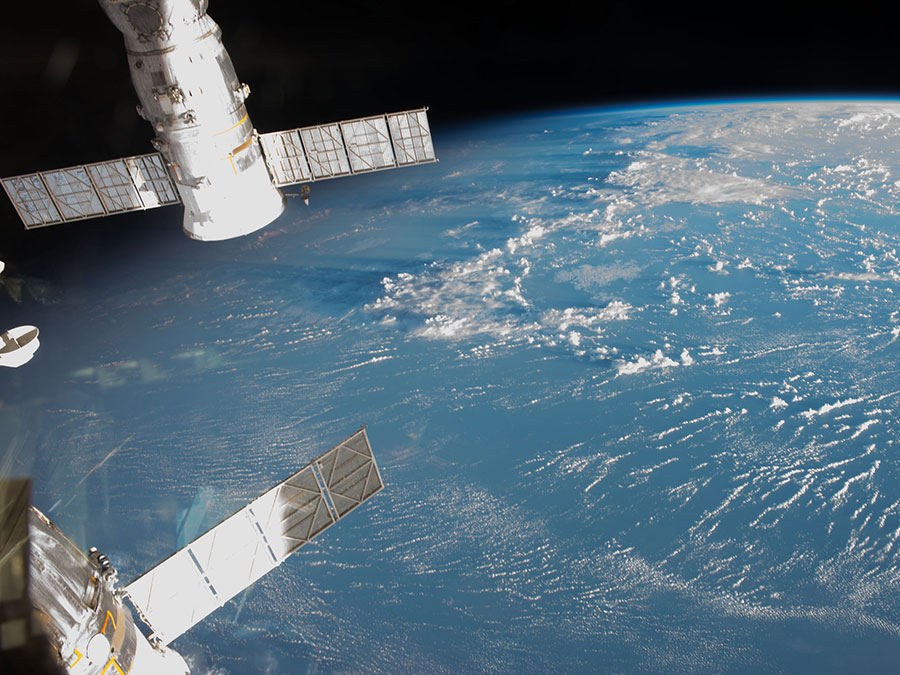 Advanced microgravity science is moving full speed ahead now that the International Space Station is fully staffed with the six-member Expedition 43 crew. New science gear is also headed to the station as SpaceX readies its Dragon cargo craft for their sixth Commercial Resupply Services mission (SpaceX CRS-6).
Commander Terry Virts studied how blood pressure is impacted before, during and after a spaceflight for the BP Reg experiment. One-Year crew member Scott Kelly collected his perspiration samples after an exercise session for the Microbiome study then prepared for upcoming Ultrasound and blood pressure work. Italian astronaut Samantha Cristoforetti began her day with Aniso Tubule botany work then moved on to gathering tools for the Rodent Research study.
Kelly's fellow One-Year crew member, Mikhail Kornienko, mixed cell cultures in a bioreactor before downloading data collected for identification of the dynamic forces on the space station. Cosmonaut Anton Shkaplerov ended his 24 hour blood pressure monitoring session then studied ways to detect pressure leaks inside the station for the Bar  experiment.
Cristoforetti later joined Virts for a grapple training session as they prepare to capture the Dragon space freighter with the Canadarm2 when it arrives next week. Dragon will launch aboard a Falcon 9 rocket April 13 delivering new science experiments such as OASIS and ISSpresso.