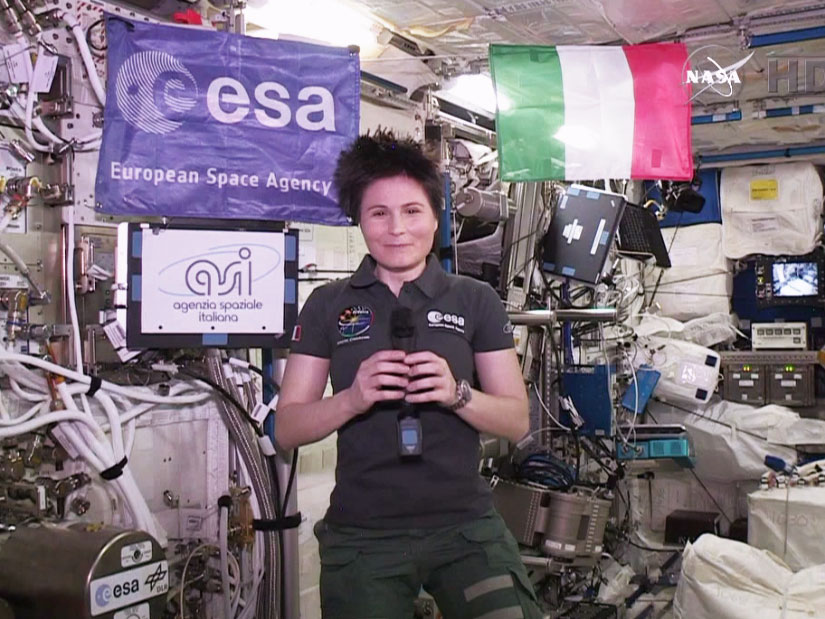 The six-member Expedition 43 crew spent Wednesday conducting more medical science and later training for a simulated emergency practicing their response skills.
Astronauts Terry Virts and Samantha Cristoforetti participated in another round of eye checks for the ongoing Ocular Health study. One-Year crew member Scott Kelly scanned his legs using an Ultrasound for the Sprint high intensity, low-volume exercise study.
Cosmonaut Anton Shkaplerov continued studying ways to detect pressure leaks inside the station for the Bar experiment. Four-time space station resident Gennady Padalka researched the formation of coulomb crystals and liquids from macroparticles trapped in a magnetic field.  Kelly's fellow One-Year crew member Mikhail Kornienko worked maintenance throughout the International Space Station's Russian segment.
Monday, April 13, is launch day for SpaceX's sixth operational cargo resupply mission to the International Space Station. Launch is slated for 4:33 p.m. EDT from Space Launch Complex 40 at Cape Canaveral Air Force Station. Visit the SpaceX blog for the latest updates.