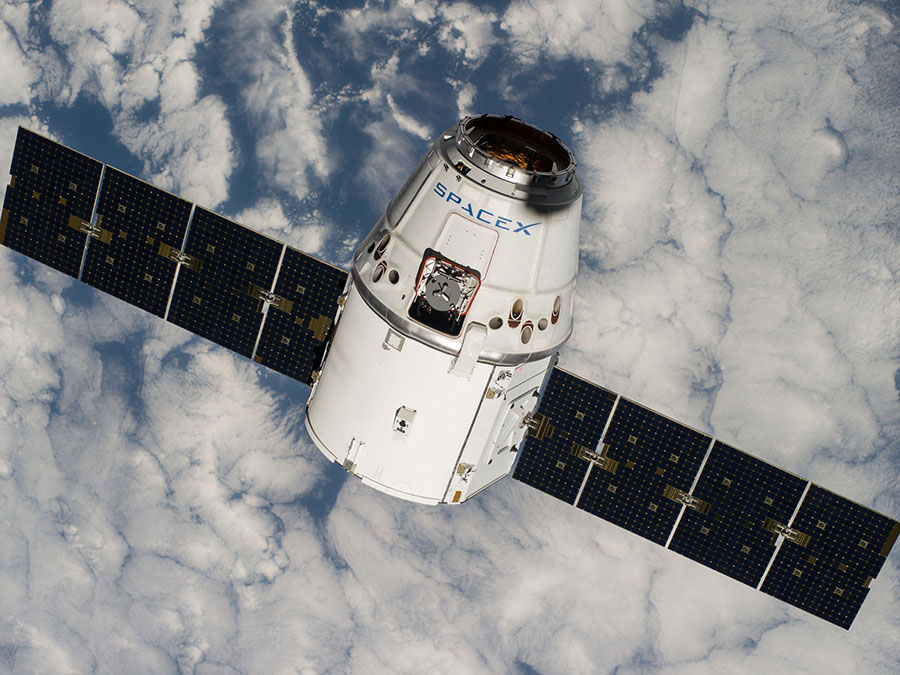 NASA television coverage for today's scheduled arrival of the Dragon spacecraft to the International Space Station has begun and can be seen at https://www.nasa.gov/nasatv.
SpaceX reported all spacecraft systems are ready for the final stages of rendezvous, and space station flight controllers reported the orbiting outpost is ready for the commercial spacecraft's arrival. The International Space Station and Dragon flight control teams are proceeding toward rendezvous and grapple at 7 a.m. EDT.
The spacecraft is delivering more than 4,300 pounds of supplies, science experiments, and technology demonstrations for the Expeditions 43 crew members. To learn more about the mission and the International Space Station, visit: https://www.nasa.gov/station.
Join the conversation on social media by following @Space_Station and the hashtag #ISScargo.