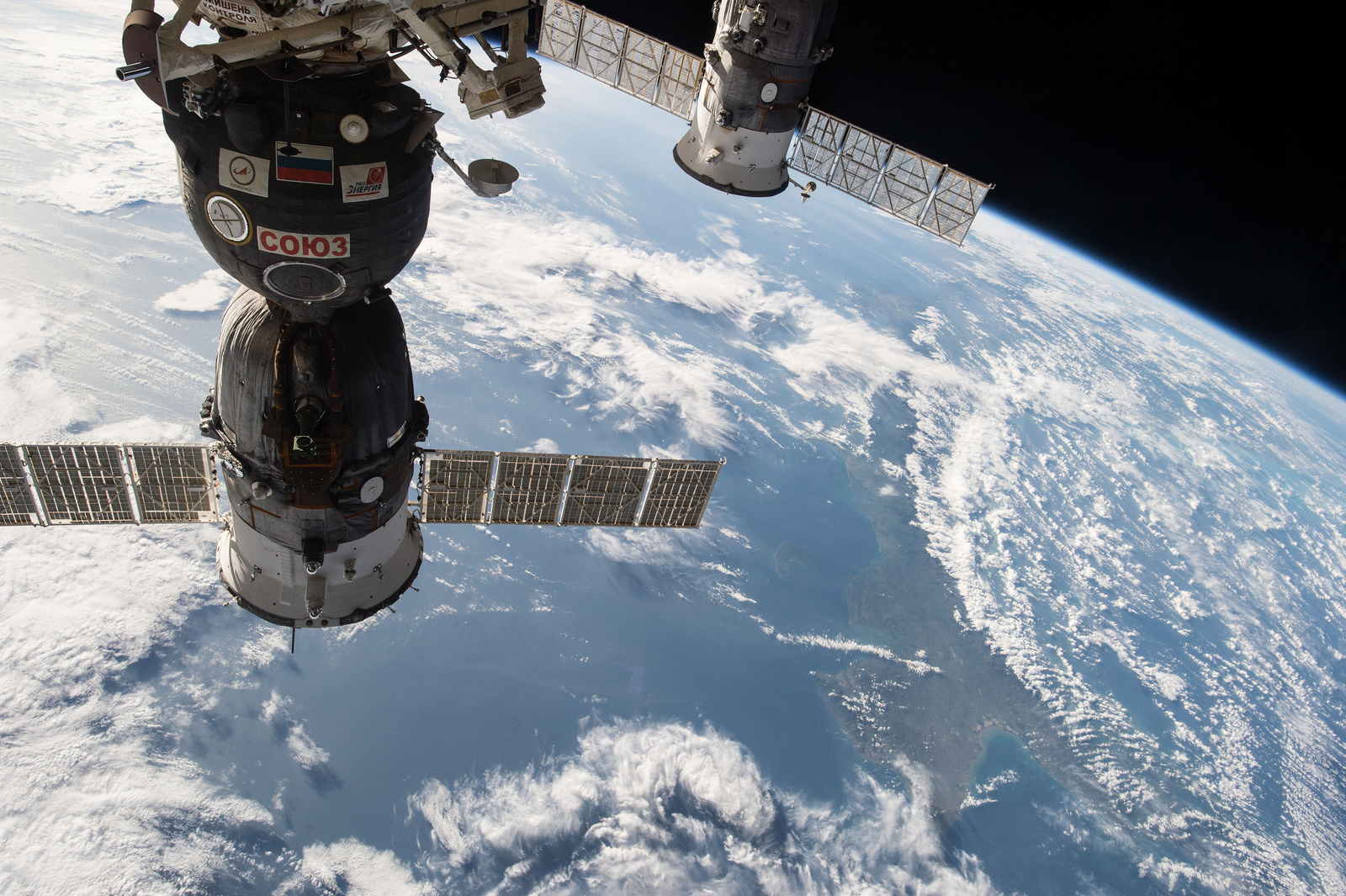 The crew of the International Space Station took a break from research Friday, enjoying some off-duty time as it prepared for the departure of one cargo ship and the arrival of another in short order.
NASA Television will provide live coverage of the Progress 57 spacecraft undocking beginning at 2:15 a.m. EDT Saturday, April 25. Undocking from the Pirs Docking Compartment is scheduled for 2:40 a.m.
Watch the undocking live on NASA Television or at: https://www.nasa.gov/nasatv
The unpiloted Progress 57 Russian cargo ship delivered more than two tons of food, fuel and supplies for the space station crew in October 2014 and is now filled with trash. After its departure, the spacecraft will move away from the orbiting laboratory to a safe location where it will remain until commanded to reenter Earth's atmosphere. The intense heat of reentry will cause the vehicle to burn up over the Pacific Ocean on Sunday morning.
Another Russian cargo ship, Progress 59 is scheduled to launch at 3:09 a.m. Tuesday, April 29, from the Baikonur Cosmodrome in Kazakhstanj. The launch, and subsequent docking with the station at 9:06 a.m., will be carried live on NASA TV.