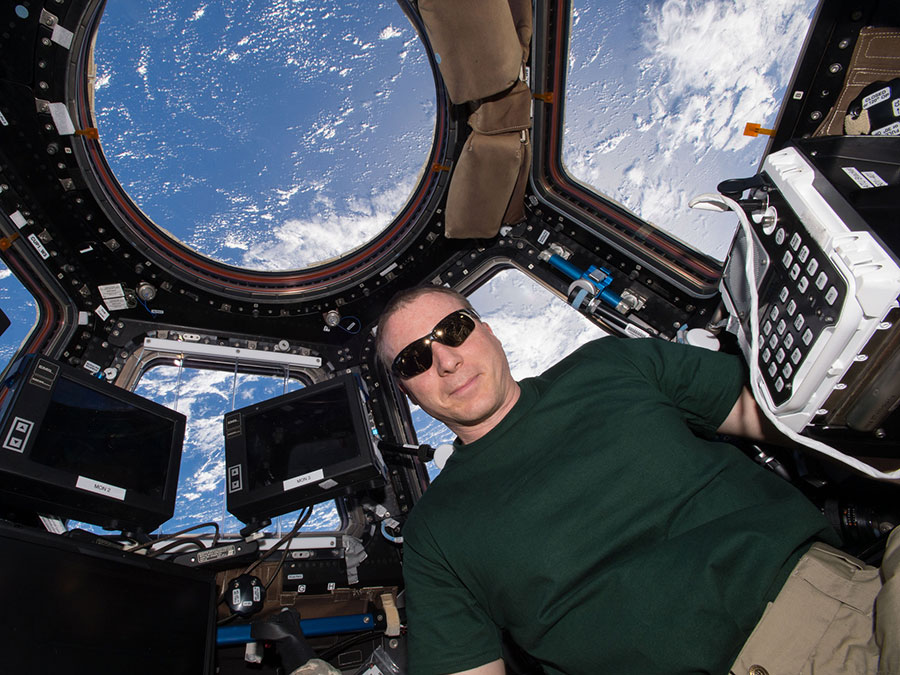 SpaceX will attempt another launch today at 4:10 p.m. EDT after a weather violation within 10 nautical miles of the launch pad at Cape Canaveral, Florida, forced mission controllers to scrub Monday's launch of the SpaceX Falcon 9 rocket carrying the Dragon space freighter to the International Space Station. Live coverage on NASA TV begins at 3 p.m.
The six Expedition 43 crew members aboard the orbital laboratory worked on a wide variety of microgravity science Tuesday. The crew also worked science maintenance ensuring the upkeep of the advanced gear and technology that supports hundreds of experiments in space.
The crew with assistance from payload controllers on the ground explored subjects including how life in space can affect an organism's physiology, how a crew member adapts to the closed environment of a spacecraft and the changes in cardiac function during a long-term mission.