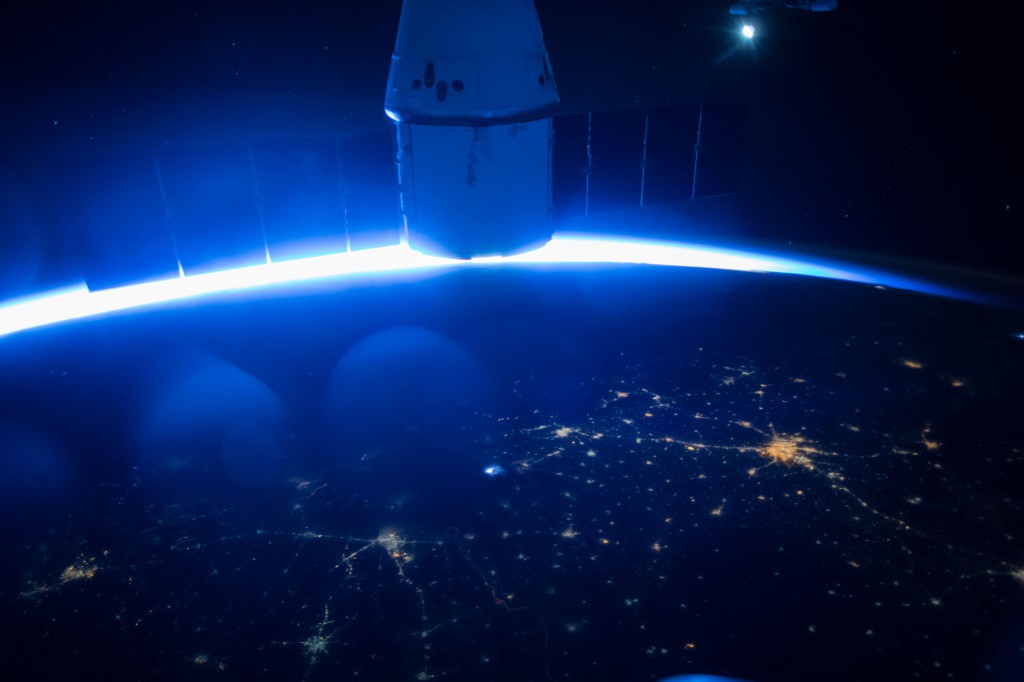 The Expedition 43 crew completed preparations on Wednesday to send SpaceX's Dragon cargo vehicle back to Earth.
NASA astronauts Scott Kelly and Terry Virts transferred samples from two of the station's Minus Eighty Degree Celsius Laboratory Freezer for ISS, or MELFI, freezers for return on Dragon. These included samples from the Cell Shape and Expression, CASIS PCG-3, Nematode Muscles experiments along with human research samples.
After final cargo loading was completed, the crew closed the hatch to Dragon and began preparing it for release tomorrow. Dragon has been grappled by the station's robotic arm and is set to be released on Thursday, May 21 at 7:04 a.m. EDT.