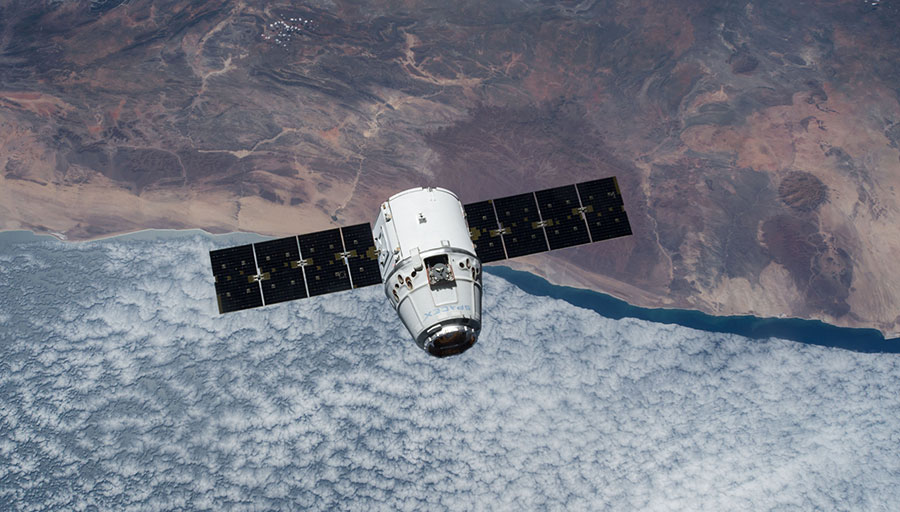 NASA Television will provide live coverage of the departure of the SpaceX Dragon spacecraft from the International Space Station beginning at 6:45 a.m. EDT. Dragon was detached from the Earth-facing side of the station's Harmony module earlier this morning. Mission control will maneuver Dragon into place then turn it over to Expedition 43 robotic arm operator Scott Kelly of NASA for release, scheduled for approximately 7:04 a.m.
The Dragon arrived to the space station April 17 after an April 14 launch from Cape Canaveral Air Force Station in Florida carrying over 4,300 pounds of supplies and elements to support about 40 of more than 250 scientific investigations the crew members of Expeditions 43 and 44 will conduct.
Release of the spacecraft by the station's robotic arm will begin the Dragon's return to Earth carrying more than 3,100 pounds of NASA cargo and science samples from human research, biology and biotechnology studies, physical science investigations and education activities sponsored by NASA and the Center for the Advancement of Science in Space, the nonprofit organization responsible for managing research aboard the U.S. national laboratory portion of the space station.
The capsule is currently scheduled to splashdown in the Pacific Ocean about 12:42 p.m., approximately 155 miles southwest of Long Beach, California.