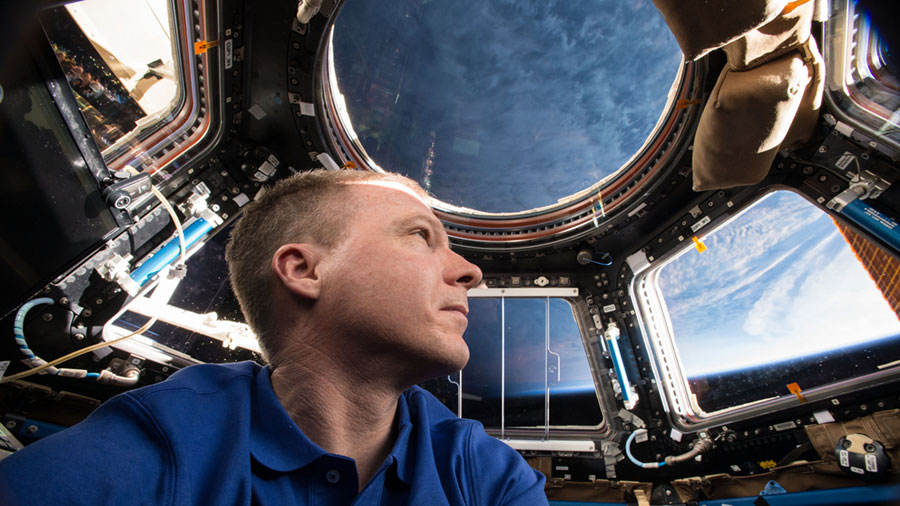 The six-member Expedition 43 crew conducted a variety of advanced microgravity science and performed spacesuit maintenance. U.S. astronauts Terry Virts and Scott Kelly also commemorated 50 years of operations in Houston's Mission Control Center.
The orbital lab's inhabitants explored a complex set of subjects in space including physics, biology and crew health. Flight Engineer Gennady Padalka studied plasma crystals which could benefit future spacecraft design. Italian astronaut Samantha Cristoforetti continued her work with the Rodent Research experiment that could potentially lead to new drugs to treat diseases on Earth.
One-Year crew member Mikhail Kornienko was back at work on the Fluid Shifts study partnering with Kelly and Padalka. The trio took measurements as part of an investigation to better understand how microgravity impacts fluid pressure in the head, changes in vision and eye structures.
On June 3, 1965, Mission Control Center in Houston began operations when Gemini IV lifted off for a four-day mission with astronauts James McDivitt and Ed White. America's first spacewalk also took place during that mission when White floated out of the spacecraft attached to a 25-foot umbilical line and tether.