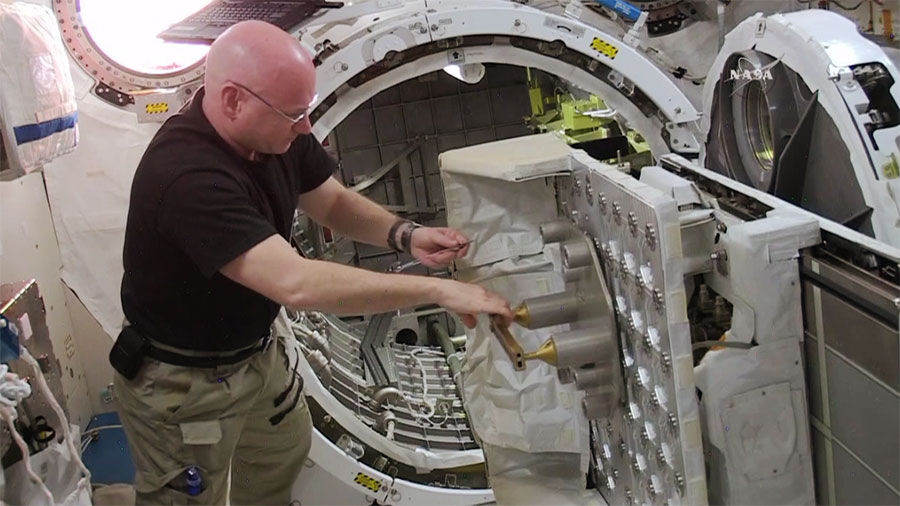 The three-member Expedition 44 crew is conducting biomedical science today to study the effects of living in space on a crew member's body. The International Space Station will raise its orbit tomorrow to allow another trio of space residents to join the orbiting residents at the end of July.
Commander Gennady Padalka and One-Year crew members Scott Kelly and Mikhail Kornienko took part in the Ocular Health study today. They looked at the interior of each other's eyes with a tonometer and checked their blood pressure. Scientists are exploring how microgravity affects an astronaut's vision and the eye's physiology.
Back on Earth, astronauts from the U.S., Russia and Japan are counting down to their July 22 lift-off on a Soyuz TMA-17M spacecraft to join Expedition 44. The docked ISS Progress 58 spacecraft will fire its engines Thursday morning staging the space station for the new crew's arrival.