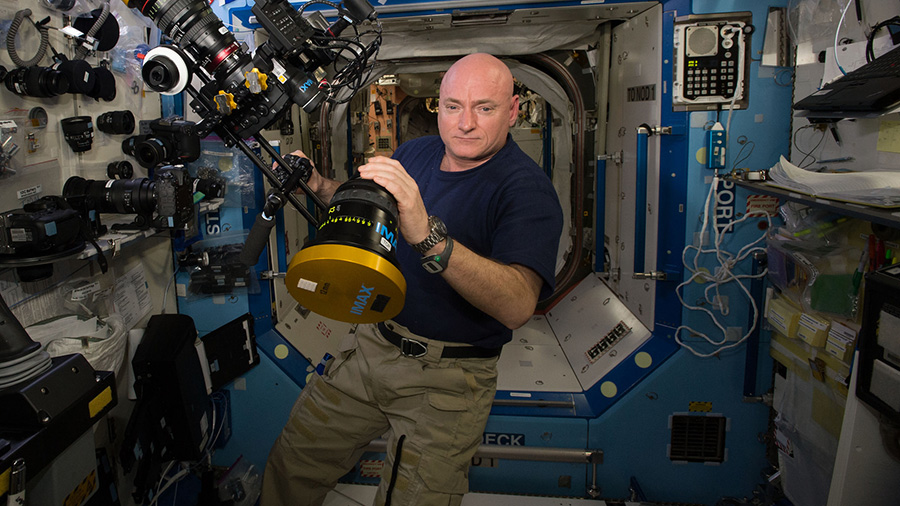 The orbiting Expedition 44 trio is counting down to next week's arrival of the SpaceX CRS-7 mission. The station inhabitants also participated in an emergency drill and advanced microgravity science.
One-Year crew member Scott Kelly is training for the robotic capture of the Dragon supply ship set for about 9 a.m. EDT June 30. Commander Gennady Padalka will be his backup monitoring systems during the rendezvous and approach. Dragon will launch atop a Falcon 9 rocket from Cape Canaveral, Fla., Sunday at 10:21 a.m.
Padalka, Kelly and Flight Engineer Mikhail Kornienko practiced an emergency Soyuz evacuation drill on Monday. In the unlikely event the crew would need to escape from the space station during an emergency, they would use a Soyuz spacecraft as a lifeboat and return to Earth.
Science is always ongoing onboard the orbital laboratory with the crew and ground researchers exploring a variety of subjects. On the life science front, the crew members looked at how living in space affects an astronaut's immune system for the Microbiome experiment.