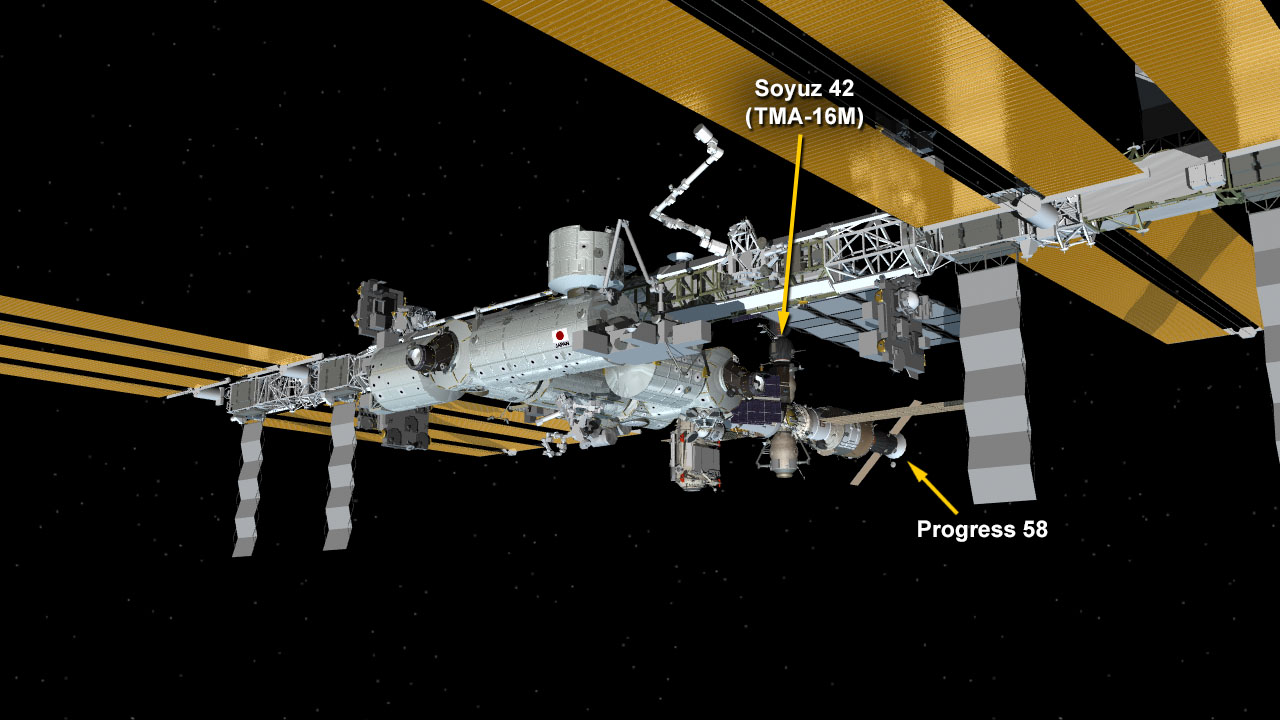 The International Space Station will see two new spacecraft over six days beginning June 30. Three orbiting residents are preparing for the new arrivals with training on a pair of different rendezvous and approach systems.
SpaceX CRS-7 will launch Sunday at 10:21 a.m. EDT. The SpaceX Dragon cargo craft will arrive Tuesday morning to be captured by the Canadarm2 at approximately 8 a.m. The next Russian resupply mission, ISS Progress 60, is due for launch early July 3rd and dock to the Pirs docking compartment two days later.
Commander Gennady Padalka and fellow cosmonaut Mikhail Kornienko refreshed their skills on the telerobotically-operated rendezvous system, also known as the TORU, located in the Zvezda service module. If necessary a crew member could use the TORU to manually dock an approaching Progress cargo craft in case of an emergency.
One-Year crew member and NASA astronaut Scott Kelly later partnered up with Padalka for more training on the robotics system that will be used to capture Dragon next week. Kelly will be at the controls of the Canadarm2 inside the cupola when Dragon arrives while Padalka monitors systems and backs him up.