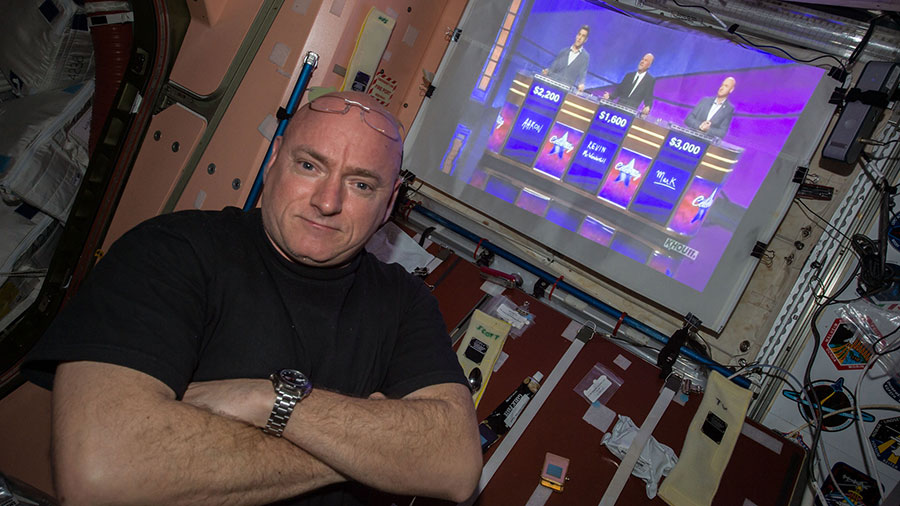 The three-member orbiting Expedition 44 crew was busy Tuesday with a variety of research. On the ground a new set of station crew members is getting ready to depart to their launch site in Kazakhstan at the end of the week.
NASA astronaut Scott Kelly worked on science and life support maintenance throughout the day. Kelly completed a test and questionnaire for the Fine Motor Skills study that observes how astronauts interact with touch-based technologies and repair sensitive equipment. He also worked on a science freezer and replaced a recycle tank.
Commander Gennady Padalka sampled surfaces in the orbital laboratory checking for hardware sterility. One-Year crew member Mikhail Kornienko worked inside a pair of docked Progress resupply ships including the new P60 space freighter which arrived Sunday morning.
Back on Earth, three new Expedition 44 crew members are preparing for a news conference and traditional ceremonies before departing to the Baikonur Cosmodrome on Friday. The trio will conduct final preflight training in Kazakhstan before launching July 22 on six-hour ride to the International Space Station.