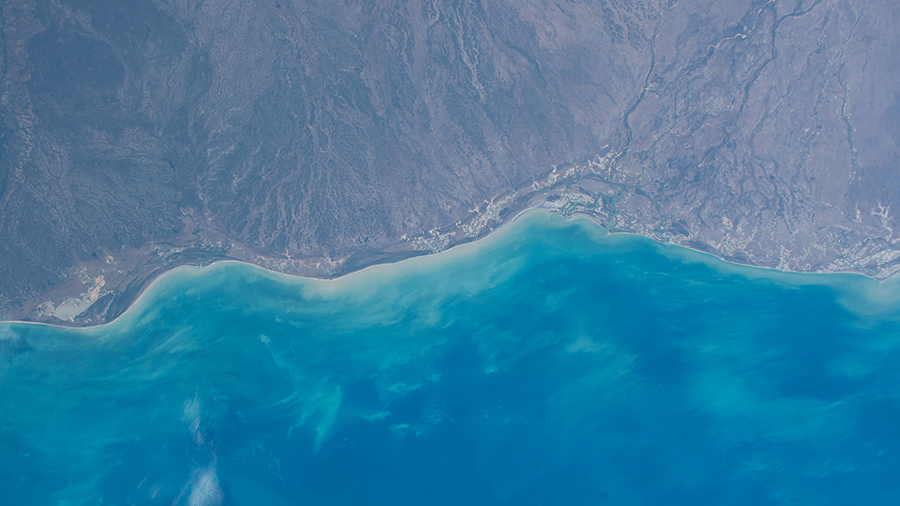 The Expedition 44 trio continued more science Wednesday looking at plants, fluids and other ongoing advanced space research. Back on Earth, another crew is getting ready for its July 22 launch to the International Space Station.
One-Year crew member Scott Kelly worked throughout the day on botany science preparing samples collected for the Plant Gravity Sensing 2 study and installing gear for the Veggie-01 experiment. Kelly then moved on to the Capillary Beverage experiment which uses specially designed Space Cups that use fluid dynamics to mimic the effect of gravity. Results of this experiment will in turn be used to design advanced fluid systems for spacecraft with significantly increased reliability
Kelly's One-Year crew partner Mikhail Kornienko worked on Russian life support maintenance and transferred cargo from the new ISS Progress 60 resupply ship. Station Commander Gennady Padalka spent the majority of his day collecting and photographing samples swabbed for the Aseptik hardware sterilization study.
Meanwhile in Russia three new crew members conducted a news conference, toured the Gagarin Museum and laid flowers at the statue of Yuri Gagarin ahead of their Friday departure to the Baikonur Cosmodrome in Kazakhstan. From there they will launch July 22 at 5:02 p.m. EDT aboard a Soyuz TMA-17M spacecraft for a six-hour ride to their new home in orbit.