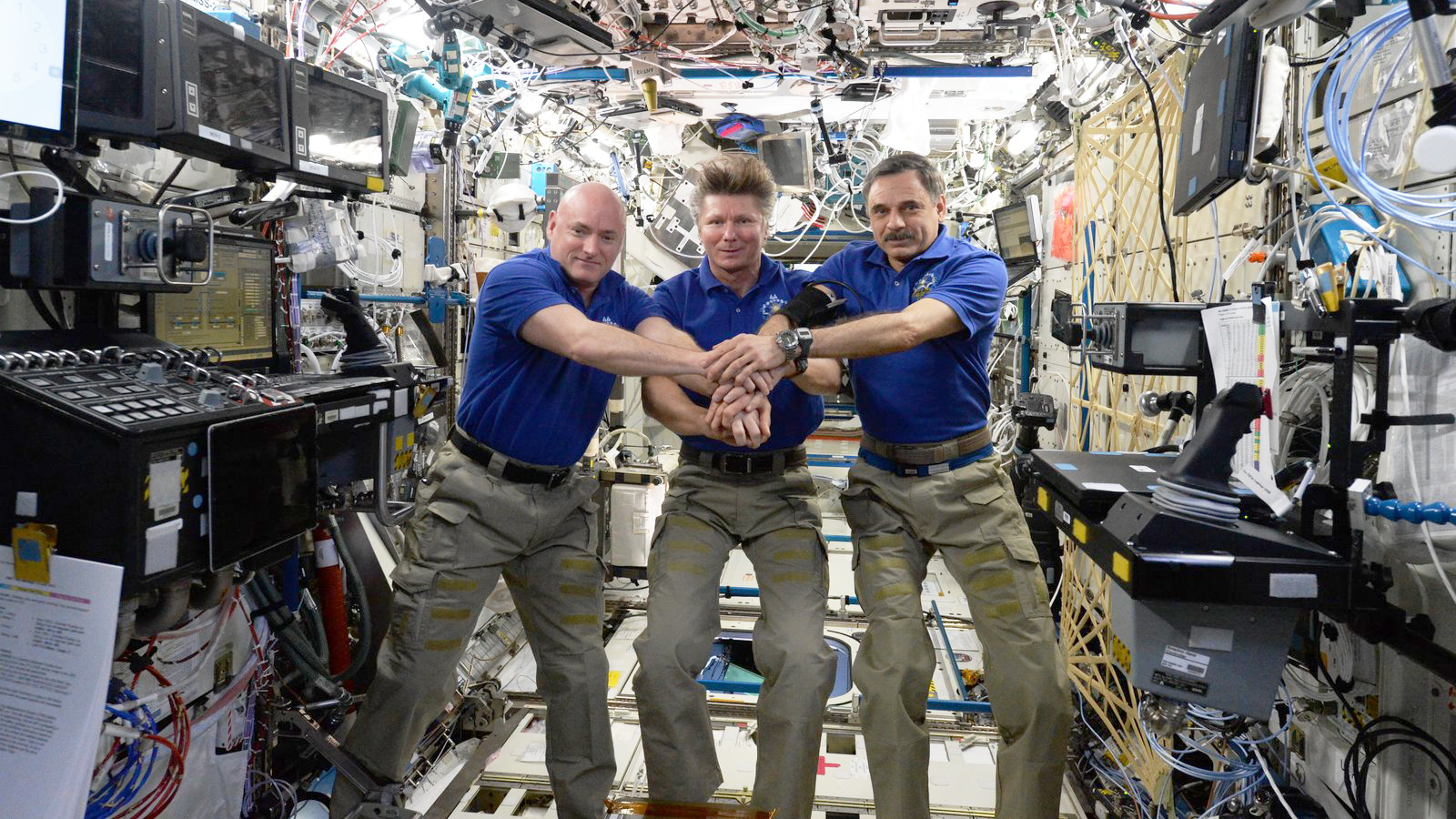 The three Expedition 44 crew members commemorated today the July 15, 1975, launch of the Apollo and Soyuz spaceships that would dock two days later. The day before, the crew celebrated the successful Pluto flyby of the New Horizons spacecraft.
Then it was back to work as the station residents continued space research and orbital maintenance inside the International Space Station. One-Year crew member Scott Kelly explored the benefits of shorter, more impactful exercise routines for the Sprint study then tended to plants being grown for the VEG-01 experiment.
Commander Gennady Padalka and One-Year crew member Mikhail Kornienko started their day on electronics work. Kornienko then moved on to cargo transfers and inventory updates before working on the Vizir photography study exploring new Earth observation techniques. Padalka wrapped up his day with more Russian maintenance.
In Kazakhstan, three new Expedition 44 crew members are counting down to their July 22 launch to the station inside the Soyuz TMA-17M spacecraft. At the Baikonur Cosmodrome engineers are inspecting the Soyuz spacecraft before its roll out to the launch pad next week.