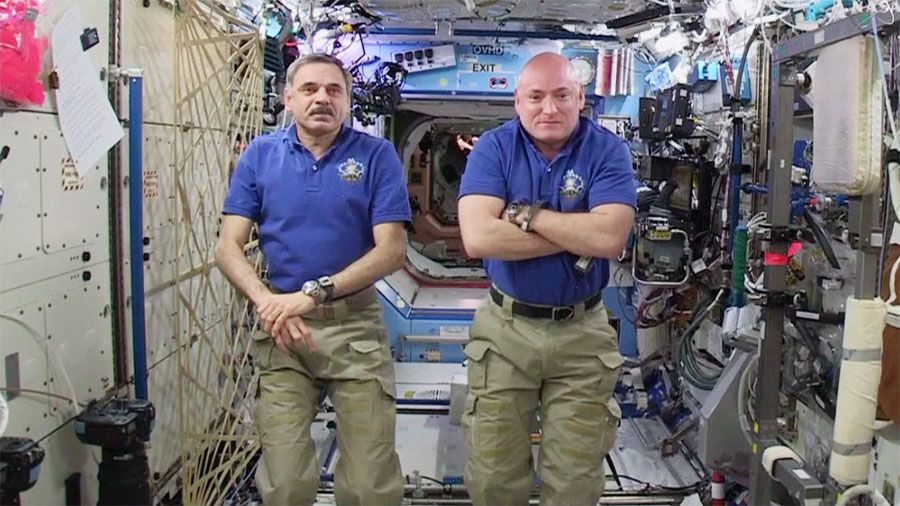 The Expedition 44 crew is back at work after taking precautions as a piece of orbital debris safely passed the International Space Station this morning. Meanwhile, three new crew members are conducting final preparations before next week's launch to the orbital laboratory.
Mission Control in Houston tracked a fragment of an old weather satellite and predicted a possible conjunction with the station at 8:01 a.m. EDT. Flight Director Ed Van Cise then ordered Commander Gennady Padalka and One-Year crew members Scott Kelly and Mikhail Kornienko to take shelter in their docked Soyuz TMA-16M spacecraft as a precaution. After a safe pass, the crew then went back to work resuming normal station operations.
Back on Earth, three new Expedition 44 crew members from the U.S., Russia and Japan are counting down to their July 22 launch aboard the Soyuz TMA-17M spacecraft. The trio consisting of Soyuz Commander Oleg Kononenko and Flight Engineers Kjell Lindgren and Kimiya Yui are at the Baikonur Cosmodrome in Kazakhstan for final prelaunch activities while engineers inspect their Soyuz vehicle before next week's roll out to the launch pad.