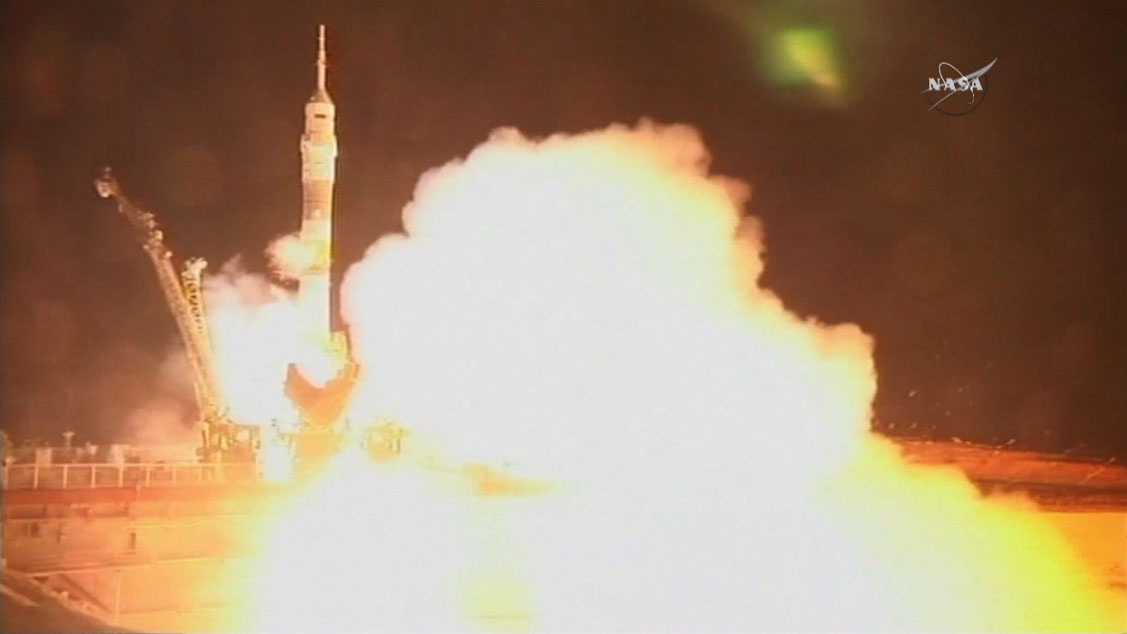 The Soyuz TMA-17M launched from the Baikonur Cosmodrome in Kazakhstan to the International Space Station at 5:02 p.m. EDT (3:02 a.m. on July 23 Baikonur time).  Kjell Lindgren of NASA, Oleg Kononenko of the Russian Federal Space Agency (Roscosmos) and Kimiya Yui of the Japan Aerospace Exploration Agency (JAXA) now are safely in orbit.
NASA TV coverage continues at https://www.nasa.gov/nasatv.
Lindgren, Kononenko and Yui will dock with the station's Rassvet module at 10:46 p.m. NASA Television coverage of the docking will begin at 10 p.m. Welcoming them aboard will be the current station residents, Expedition 44 Commander Gennady Padalka of Roscosmos, as well as Flight Engineers Scott Kelly of NASA and Mikhail Kornienko of Roscosmos. NASA TV coverage of the hatch opening and welcome ceremony begins at 11:45 p.m.
Padalka, Kelly and Kornienko arrived at the space station in March aboard their Soyuz TMA-16M spacecraft.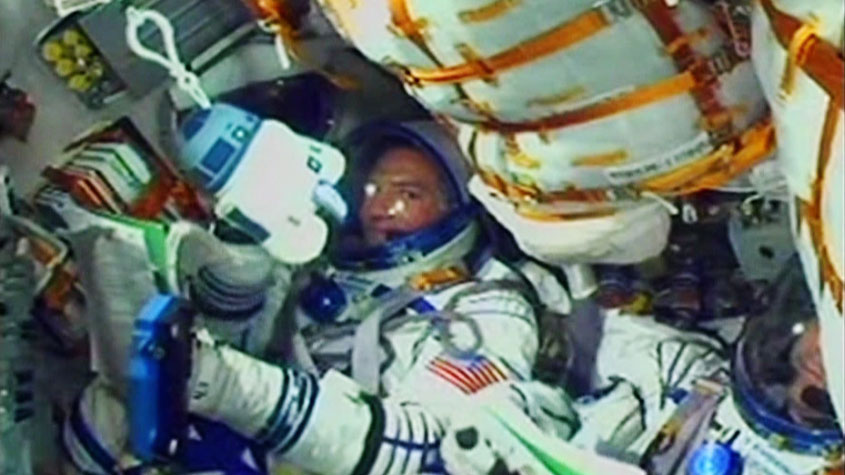 Some of the cargo flown aboard the Soyuz will be used in research investigations that are either ongoing or planned aboard the International Space Station. Items such as questionnaires will be delivered to obtain data about crew member characteristics, such as day-to-day changes in health or incidence of pain or pressure in microgravity. One such investigation is Space Headaches which uses questionnaires to collect information about the prevalence and characteristics of crew members' headaches in microgravity. This information is used to develop future countermeasures for headaches often caused by intracranial pressure change.
Researchers will also use biological sample kits delivered by the Soyuz spacecraft to obtain samples of blood, saliva or urine. The ongoing collection of biological samples from crew members help scientists determine if immune system impairment caused by spaceflight increases the possibility for infection or poses a significant health risk during life aboard the space station.
In addition to these studies, seven categories of human health research are ongoing during the One-Year mission of Scott Kelly and Mikhail Kornienko. Researchers expect these investigations to yield beneficial knowledge on the medical, psychological and biomedical challenges faced by astronauts during long-duration spaceflight.
Read more about all of the One-Year Mission human health studies.