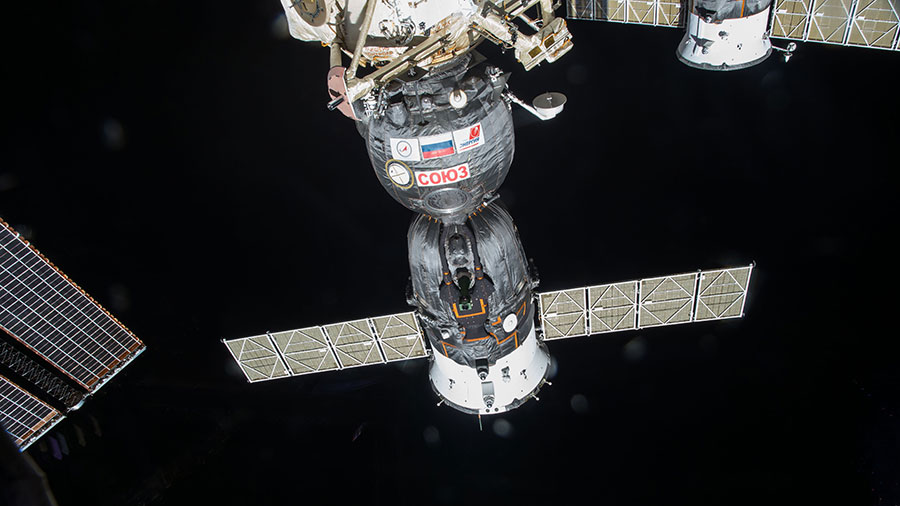 The International Space Station moved out of the way of a piece of satellite debris late Saturday night. There were no impacts to crew safety or operations. The maneuver may replace one of three reboosts planned for the orbital laboratory ahead of the Sept. 2 launch of the Expedition 45/Visiting Taxi Crew.
Commander Gennady Padalka and One-Year crew member Mikhail Kornienko are getting ready for an Aug. 10 spacewalk. They will work outside for six hours replacing experiments and equipment and photographing the condition of the station's Russian segment.
The six-member Expedition 44 crew also moved full speed ahead with more science and maintenance work. One-Year crew member Scott Kelly worked on the Twins experiment that compares his adaptation in space with his Earth-bound brother and ex-astronaut Mark Kelly. NASA astronaut Kjell Lindgren tended to lettuce plants being grown for the Veggie study then moved on to U.S. spacesuit maintenance.
Japanese astronaut Kimiya Yui looked at how microorganisms can affect a crew member's immune system in space for the Microbiome study. Cosmonaut Oleg Kononenko worked on unpacking gear from the new Soyuz TMA-17M spacecraft, stowing discarded gear in the ISS Progress 58 space freighter and updating the station's inventory management system.