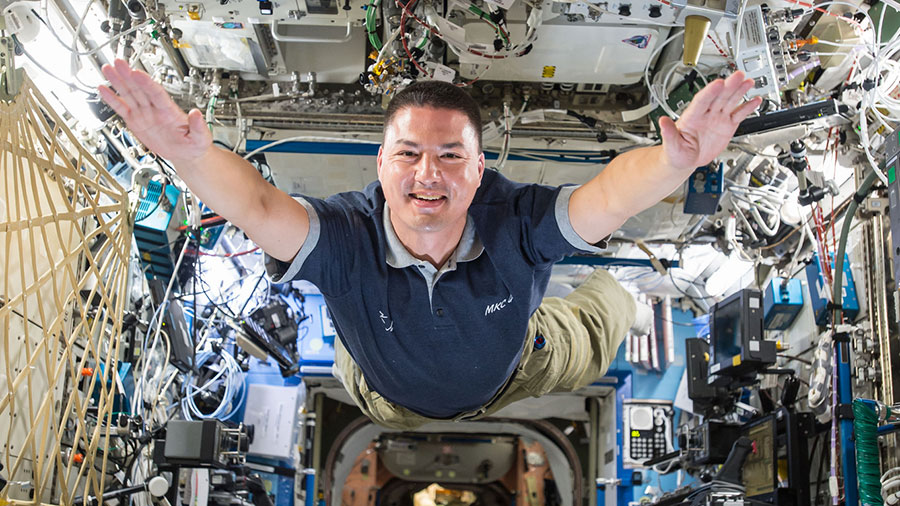 The International Space Station crew worked a variety of biomedical experiments in the midst of preparations for Monday's spacewalk. Meanwhile on the ground, a new Soyuz crew is getting ready for its launch next month to the orbital laboratory.
The orbiting crew took part in studies observing how the human body adapts to weightlessness during long duration missions in space. Scientists are looking at how astronauts interact with touch-based technologies and repair sensitive equipment for the Fine Motor Skills experiment. The crew also participated in ultrasound scans for the Sprint study to help doctors explore new experiment techniques for improving crew productivity.
A pair of cosmonauts are getting the station's Russian segment and their tools ready for Monday's six-hour spacewalk. They will replace external experiments and photograph the exterior condition of the Russian modules.
Back on Earth, three new Soyuz crew members are conducting mission simulations before their departure to the Baikonur Cosmodrome launch site on Aug. 18. Soyuz Commander Sergei Volkov and Flight Engineers Andreas Mogensen and Aidyn Aimbetov will launch aboard the Soyuz TMA-18M spacecraft Sept. 2.