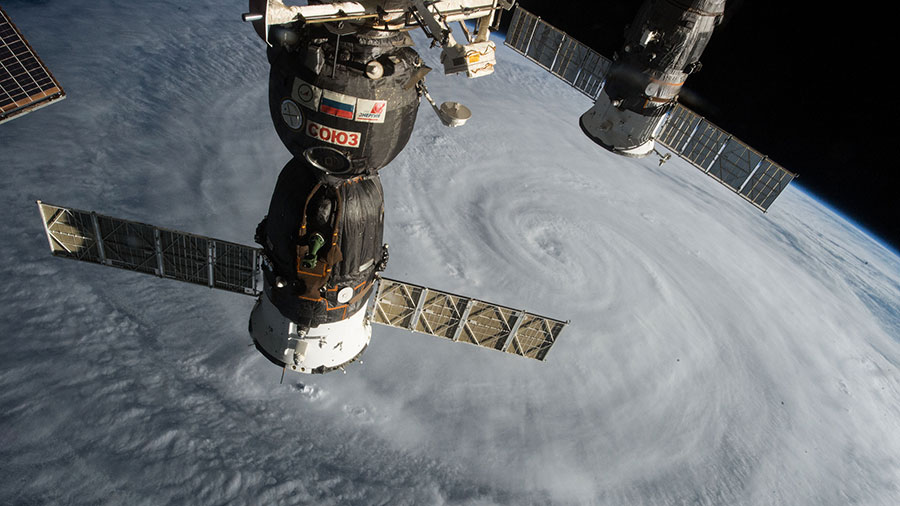 The Expedition 44 crew members continued a wide variety of science experiments Friday as a pair of cosmonauts prepared for a spacewalk Monday morning. On the ground, a new Soyuz crew is preparing for their mission to swap a pair of station residents in September.
One-Year crew member Scott Kelly set up free-floating microsatellites for the long-running SPHERES-Slosh experiment which observes how liquids such as rocket fuel behave in space. New station residents Kjell Lindgren and Kimiya Yui explored vision changes in space as they scanned each other's eyes with an ultrasound and measured their blood pressure for the Ocular Health study.
Spacewalkers Gennady Padalka and Mikhail Kornienko tested their spacesuits Friday. The cosmonauts will spend 6-1/2 hours upgrading hardware, retrieving an external experiment and photographing the exterior condition of the Russian modules.
In Russia, three new Soyuz crew members completed a series of mission simulations ahead of their departure to the Baikonur Cosmodrome launch site in Kazakhstan. Veteran cosmonaut Sergei Volkov will command the Soyuz TMA-18M spacecraft when he launches Sept. 2 with fellow crew members Andreas Mogensen and Aidyn Aimbetov. Volkov will swap places with Padalka who will return to Earth Sept. 12 with Mogensen and Aimbetov.