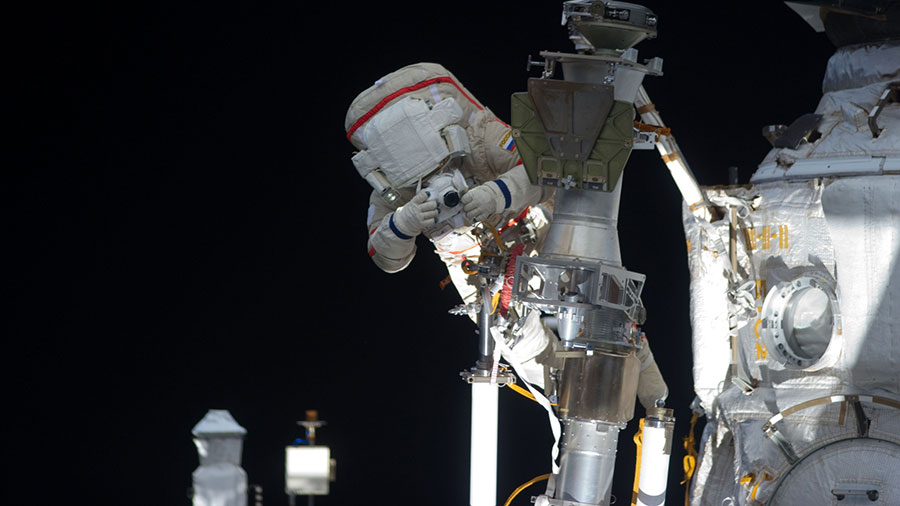 NASA Television will provide live coverage of a Russian spacewalk conducted from the International Space Station beginning at 9:45 a.m. EDT. The spacewalk is scheduled to begin at 10:14 a.m. and run about six hours.
Expedition 44 Commander Gennady Padalka and Flight Engineer Mikhail Kornienko of the Russian Federal Space Agency will venture outside the orbiting outpost where they will rig new equipment on the Russian segment of the complex and conduct a detailed photographic inspection of its exterior.
Watch the spacewalk live on NASA Television or at https://www.nasa.gov/nasatv.
Join the conversation on Twitter by following @Space_Station and the hashtag #spacewalk. To learn more about all the ways to connect and collaborate with NASA, visit: https://www.nasa.gov/connect.