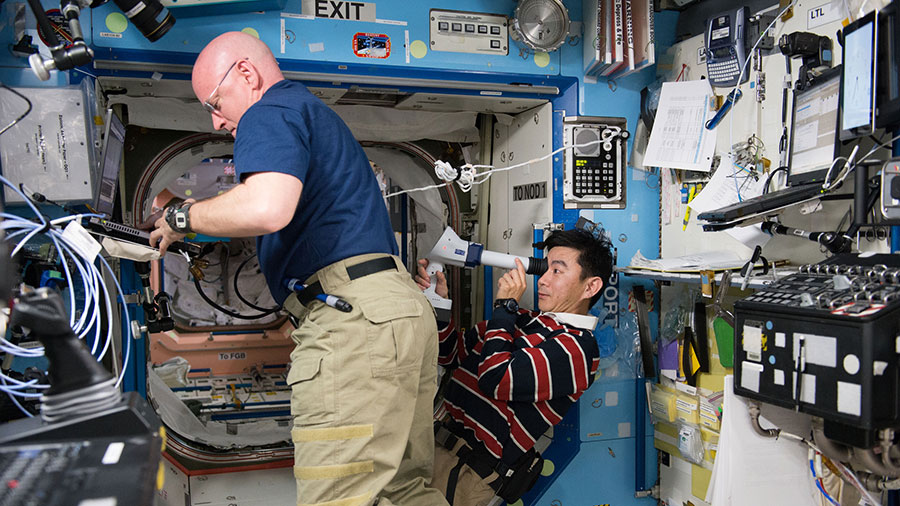 The International Space Station experienced a temporary power loss Tuesday night while backup systems maintained power to critical systems. Power was restored quickly and there were no impacts to station operations and the six-member crew was always safe.
Astronauts Kjell Lindgren and Kimiya Yui are training for the robotic capture next week of Japan's fifth "Kounotori" HTV cargo ship (HTV-5). The HTV-5 will launch from Japan's Tanegashima Space Center Sunday morning and take a four day trip to the station. The duo will be inside the cupola Aug. 20 to capture the HTV-5 with the Canadarm2. Lindgren also checked on U.S. spacewalk tools while Yui cleaned and inventoried gear inside the Japanese Kibo lab module.
Cosmonauts Gennady Padalka and Mikhail Kornienko are cleaning up after Tuesday's 5-hour, 31-minute spacewalk. The cosmonauts also talked to Russian spacewalk specialists on the ground Wednesday about the previous day's external activities.