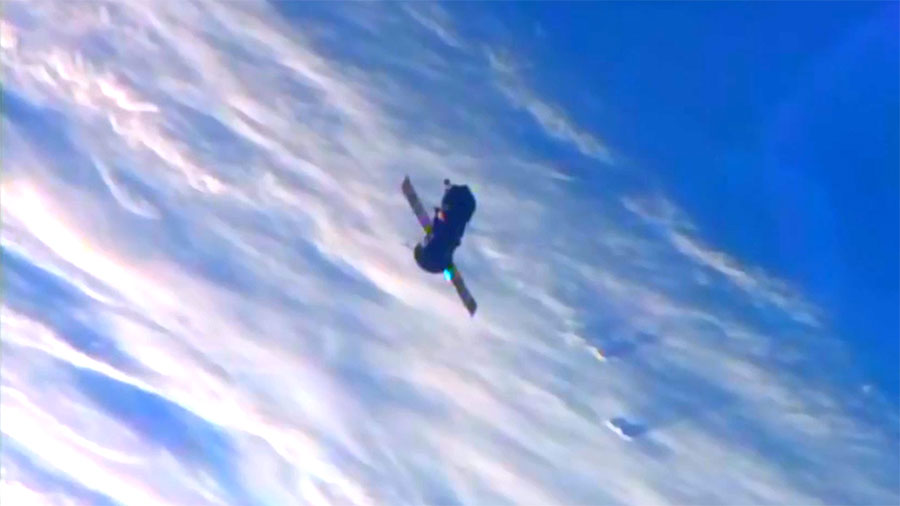 The Russian ISS Progress 58 cargo spacecraft separated from the International Space Station at 6:19 a.m. EDT while the spacecraft were flying 250 miles over northwestern China.
The Progress spacecraft will now move away from the orbiting laboratory to a safe location where it will remain until Russian flight engineers command it to reenter Earth's atmosphere. The intense heat of reentry will cause the vehicle to burn up over the Pacific Ocean.
The departure of the Progress 58 vehicle will clear the Zvezda docking port for the relocation of the Soyuz TMA-16M spacecraft on August 28. Expedition 44 Commander Gennady Padalka of the Russian Federal space Agency (Roscosmos), Flight Engineers Scott Kelly of NASA and Mikhail Kornienko of Roscocmos will move their Soyuz from the Poisk module to the Zvedzda docking port. The relocation will enable delivery of a new Soyuz to the station on Sept. 2, which will then bring Kelly and Kornienko home next March to conclude their one-year mission.
For more information about the International Space Station, visit: https://www.nasa.gov/station