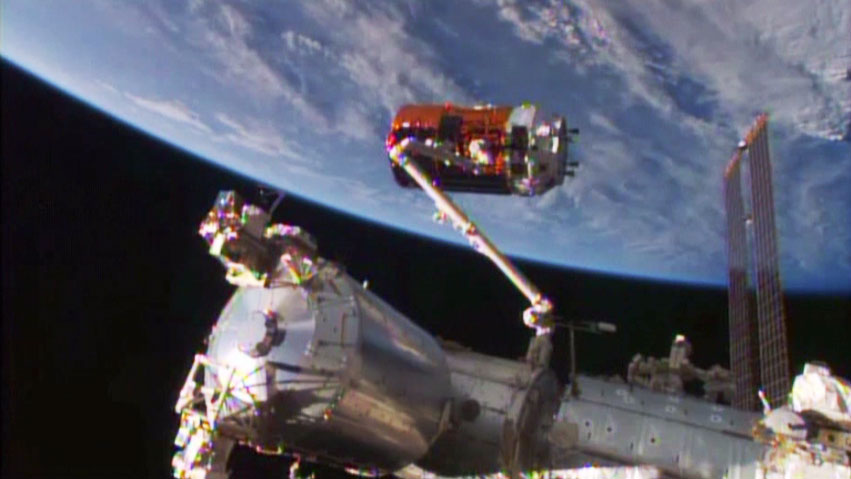 Using the International Space Station's robotic arm, Canadarm2, Expedition 44 Flight Engineer Kimiya Yui of the Japan Aerospace Exploration Agency (JAXA) successfully captured JAXA's Kounotori 5 H-II Transfer Vehicle (HTV-5) at 6:28 a.m. EDT. The space station crew and the robotics officer in mission control in Houston will position HTV-5 for berthing to the orbiting laboratory's Earth-facing port of the Harmony module.
NASA TV coverage of the berthing will begin at 9:15 a.m. The installation process to berth HTV-5 to the space station is scheduled to begin at about 9:45 a.m. The Japanese cargo ship, whose name means "white stork" and was chosen because it is emblematic of an important delivery, is loaded with about 4-and-a-half tons of research and supplies.
Follow the conversation on Twitter via @Space_Station and the hashtag #HTV5.