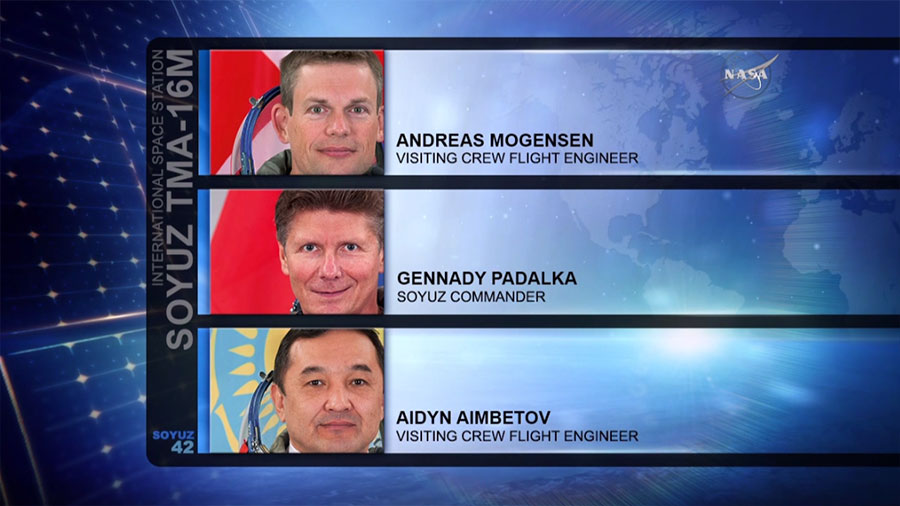 At 2:17 p.m. EDT, the Soyuz hatch closed between the International Space Station and the TMA-16M spacecraft. Expedition 44 crew member Gennady Padalka of Roscosmos and visiting crew members Andreas Mogensen of ESA (European Space Agency) and Aidyn Aimbetov of the Kazakh Space Agency are preparing to undock at 5:29 p.m. NASA Television will air live coverage of undocking beginning at 5 p.m. Watch live at https://www.nasa.gov/nasatv.
The deorbit burn is targeted for 7:59 p.m. and will lead to a landing at 8:51 p.m. southeast of Dzhezkazgan in Kazakhstan. NASA TV coverage of deorbit and landing begins at 7:30 p.m.
Follow the conversation on Twitter using @space_station and the hashtag #ISS.