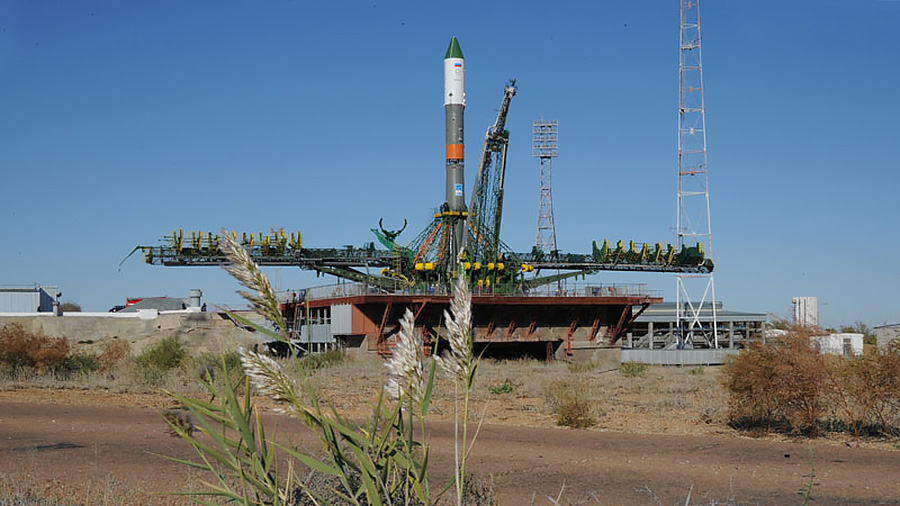 The latest Russian resupply ship, the Progress 61, rolled out to its launch pad today, getting set for a Thursday launch at 12:49 p.m. EDT (4:49 p.m. UTC) and a docking to the Zvezda service module at 6:54 p.m. Meanwhile, Japan's cargo craft, the "Kounotori" HTV-5, is descending to Earth this afternoon after completing a five-week delivery mission attached to the International Space Station's Unity module.
The six-member Expedition 45 crew, including the One-Year Crew, worked a variety of science Tuesday looking at plants, performing eye exams and studying crew metabolism and the human respiratory system. The ongoing research is helping scientists and crews prepare for long-term deep space missions and NASA's Journey to Mars. The space residents also worked on robotic inspections, replaced combustion experiment hardware and swapped batteries on a set of free-floating internal satellites known as SPHERES.
NASA astronauts Scott Kelly and Kjell Lindgren are getting ready for the first of two U.S. spacewalks scheduled for Oct. 28. The duo will lubricate the Canadarm2's leading end effector (LEE) systems. The LEE is used to grapple, maneuver and release cargo craft, as well as latch on to external station systems. Kelly photographed the LEE today from the seven-window cupola to document its condition and prepare for the upcoming spacewalk.