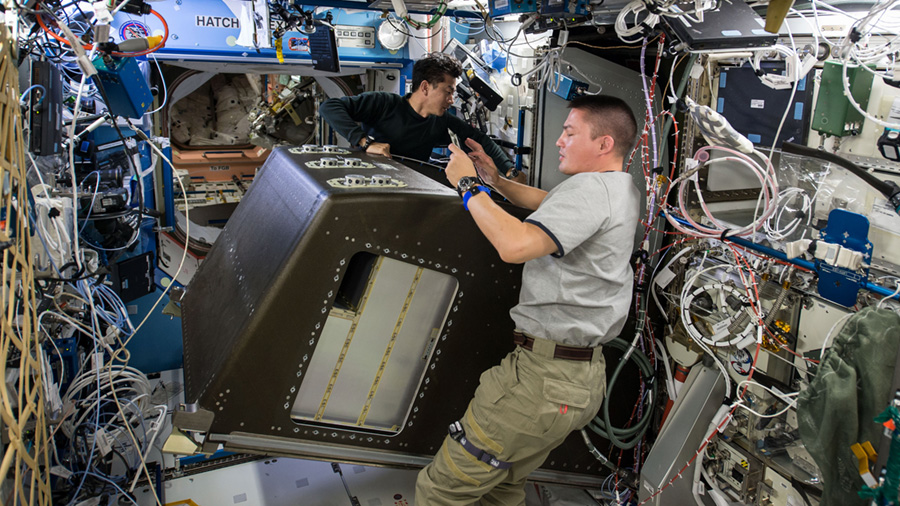 A new Russian cargo craft loaded with more than three tons food, fuel and supplies is ready for launch to the International Space Station. The crew inside the orbital lab continues ongoing science activities and routine maintenance.
Russia's ISS Progress 61 (61P) cargo craft is at the launch pad in Baikonur Cosmodrome in Kazakhstan counting down to a Thursday launch at 12:49 p.m. EDT. The 61P will dock after four orbits, or six hours later, to the Zvezda service module. NASA Television will broadcast the launch and docking of the cargo mission live beginning at 12:30 p.m.
Inside the space station, Commander Scott Kelly worked with a pair of bowling ball-sized satellites observing their automated docking abilities for the long-running SPHERES experiment. Japanese astronaut Kimiya Yui used an ultrasound to scan cosmonaut Sergey Volkov's eyes for the Ocular Health study.
Flight Engineer Kjell Lindgren routed cables in the Destiny laboratory to support the next Orbital ATK Cygnus cargo mission planned for early December.