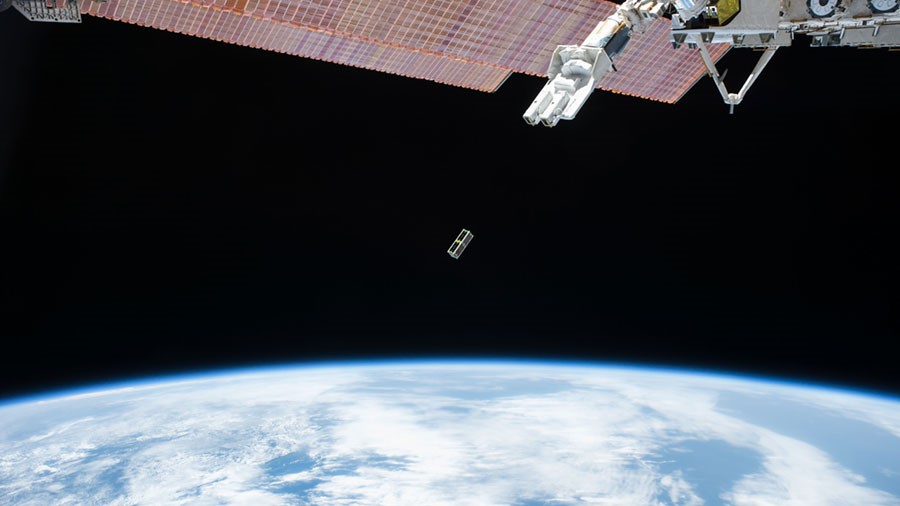 Human research studies continued on the orbital laboratory today, aiming to help scientists understand the long-term effects of living and working in space as NASA prepares for the Journey to Mars. Also, more small satellites were deployed outside the Kibo laboratory module.
The One-Year Crew members Scott Kelly and Mikhail Kornienko continued the Fluid Shifts study with eye checks Thursday. The experiment studies pressure inside the head and visual impairment some astronauts have reported experiencing on long-term missions. NASA astronaut Kjell Lindgren performed ultrasound scans for the Sprint exercise study to help keep astronauts in shape while living in space.
Japanese astronaut Kimiya Yui was inside the Kibo lab monitoring the deployment of two sets of nanosatellites outside the lab module. The nanosatellites were delivered aboard the "Kounotori" HTV-5 resupply ship last month some of which will aid in air and vessel navigation, meteorology and meteor shower observation.
Cosmonauts Sergey Volkov, Oleg Kononenko and Kornienko worked on their complement of Russian research and maintenance. The trio explored new tools and techniques to locate pressure leaks inside the station. They also looked at ways to improve the performance of cosmonauts on such things as spacecraft piloting tasks.