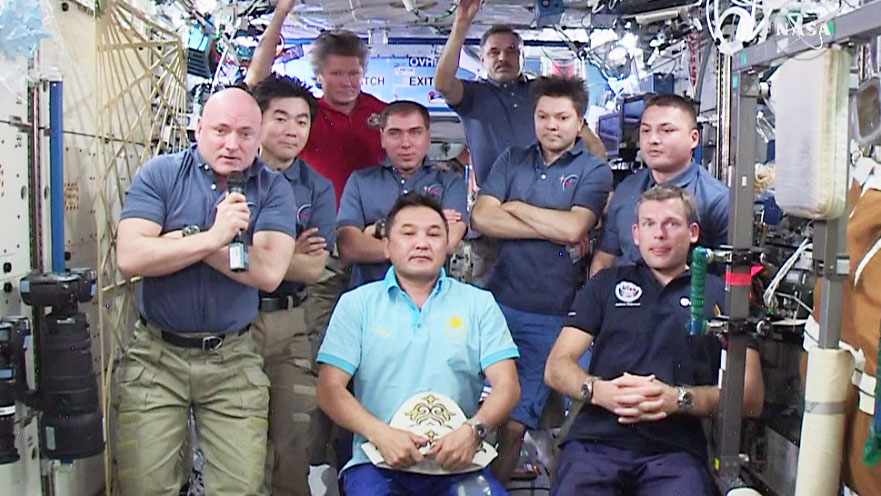 Cosmonaut Gennady Padalka handed command of the International Space Station to astronaut Scott Kelly Saturday. The following day a docked Russian resupply ship fired its engines raising the orbital laboratory's altitude to prepare for upcoming Soyuz and Progress missions.
Visiting crew members Andreas Mogensen and Aidyn Aimbetov joined Padalka for a Soyuz descent drill as they prepare for Friday evening's landing inside the Soyuz TMA-16M spacecraft. When Padalka lands he will have accumulated 879 days in space over five missions, four on the space station and one on Russia's Mir, a world record. This is the first mission for Mogensen and Aimbetov.
Meanwhile, the international crew of nine has been conducting advanced microgravity science to benefit life on Earth and future crews. NASA astronauts Kelly and Kjell Lindgren tested the humanoid Robonaut. Japanese astronaut Kimiya Yui checked out rodent research gear. New Flight Engineer Sergey Volkov worked with Mogensen on the Muscle Atrophy Research Exercise System.