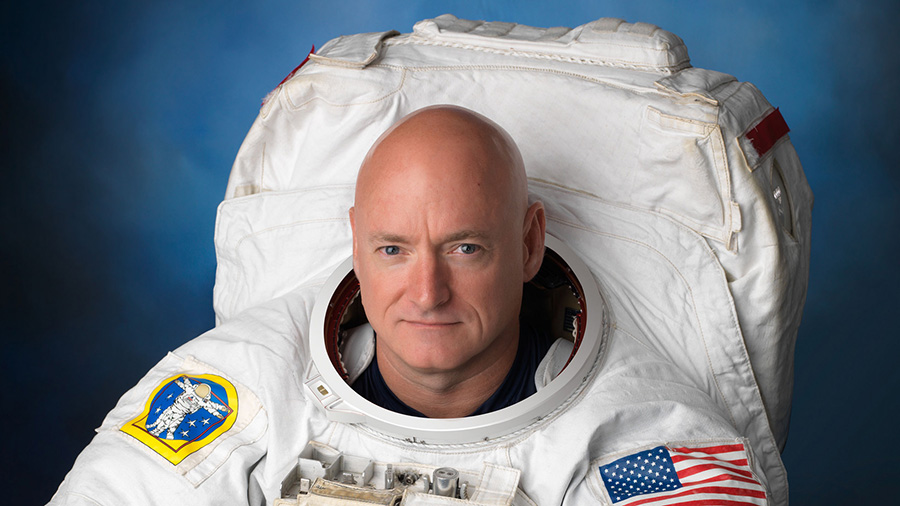 In two weeks, NASA astronauts Scott Kelly and Kjell Lindgren will step outside the U.S. Quest airlock for the first of two maintenance spacewalks. The International Space Station is also being readied to host the next Orbital ATK Cygnus cargo mission set for early December.
Japanese astronaut Kimiya Yui has been servicing the two spacesuits Kelly and Lindgren will wear on the two six-hour spacewalks scheduled for Oct. 28 and Nov. 6. The spacewalkers will lubricate the tip of the International Space Station's robotic arm, Canadarm2. He and Lindgren started their day, though, with eye checks for the ongoing Ocular Health study.
Kelly and Lindgren have also been preparing the Unity module where the Cygnus commercial cargo craft will be attached when it arrives in December after a 14-month hiatus. Kelly installed a Unity power adapter in the Destiny lab module then joined Lindgren to adjust power connectors inside Unity.
The three cosmonauts continued their routine maintenance tasks and science experiments in the station's Russian segment. Flight Engineer Sergey Volkov explored crystal magnetism, while Oleg Kononenko and Mikhail Kornienko studied how a crew member adapts to motion during a spaceflight.