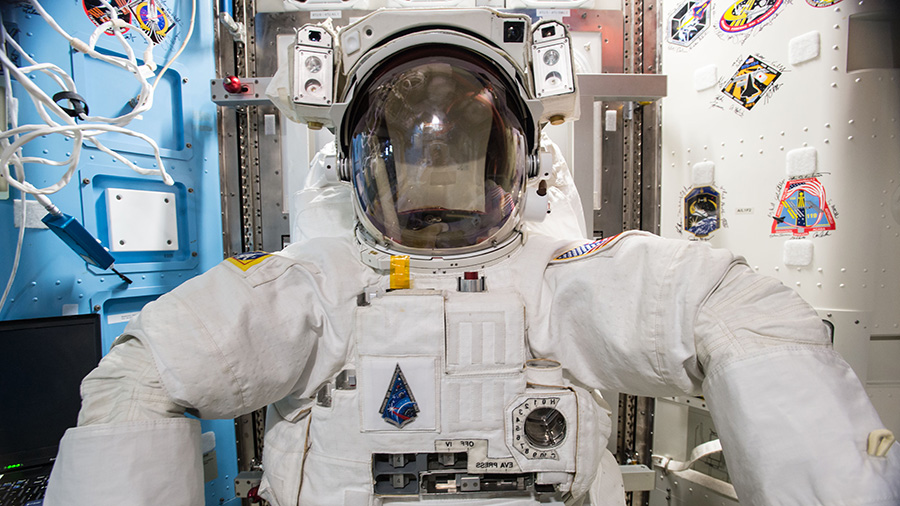 The crew started their day checking out Cubesat gear and researching a wide variety of science to benefit humanity on and off Earth. Later, two astronauts tried on their spacesuits to ensure a good fit before next week's spacewalk.
Commander Scott Kelly and Flight Engineer Kjell Lindgren were in the Kibo lab module Thursday morning inspecting and photographing a small satellite deployer mechanism. The mechanism failed to eject a pair of Cubesats two weeks ago and payload controllers are troubleshooting the issue.
During the afternoon, the duo got back together inside the U.S. Quest airlock and tried on the spacesuits they will wear on spacewalks scheduled for Oct. 28 and Nov. 6. They were assisted inside the airlock by Japanese astronaut Kimiya Yui and cosmonaut Sergey Volkov. Yui will guide the spacewalkers and operate the 57.7 foot Canadarm2 robotic arm during the spacewalks.
More human research took place today as the crew looked at brain adaptation and cognitive performance on the space station. The crew also explored sleep disturbances and changes in cardiac and respiratory behavior during long-term missions.