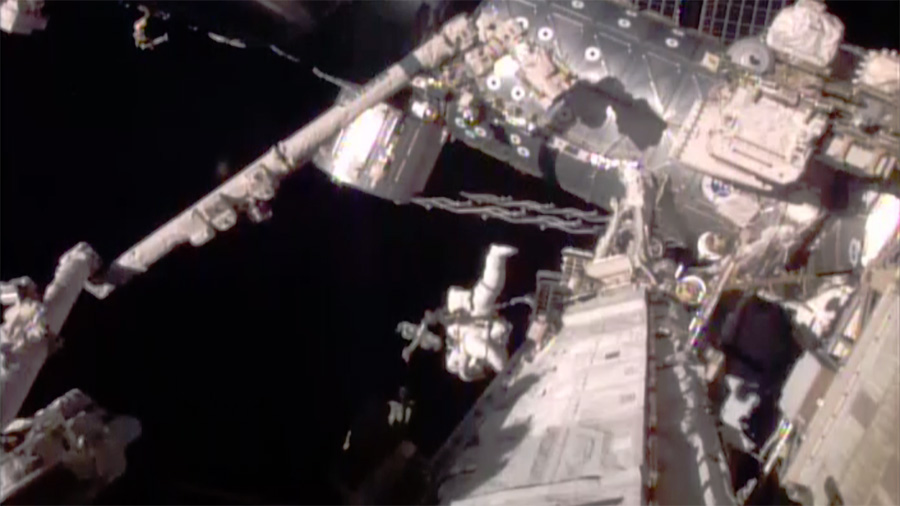 Approximately 2 hours and 30 minutes into today's spacewalk, astronaut Kjell Lindgren successfully placed a thermal cover over the Alpha Magnetic Spectrometer (AMS) outside the International Space Station. First launched aboard the space shuttle Endeavour in May 2011, the AMS is collecting and analyzing billions of cosmic ray events and identifying dark matter.
Scott Kelly has been removing some insulation from a power switching unit on the station's truss to facilitate its future robotic replacement.
Next up, Kelly will apply grease to several components of the 57.7 foot Canadarm2 robotic arm. Lindgren is working on routing power cables for the future installation of a docking port for commercial crew spacecraft.
Watch the spacewalk on NASA Television at: https://www.nasa.gov/multimedia/nasatv/index.html#education
Follow @Space_Station and #spacewalk on Twitter to join the conversation online.