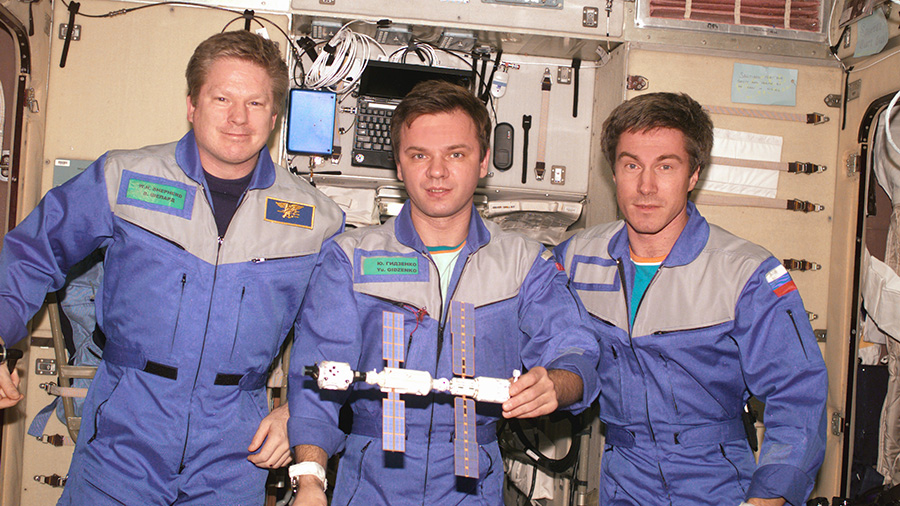 Today marks 15 years of continuous habitation aboard the International Space Station. Expedition 1, the first station crew, docked Nov. 2, 2000 after launching two days earlier inside the Soyuz TM-31 spacecraft.
The young space station at the time consisted of just three modules including the Zarya module, the Zvezda service module and the Unity module. Commander William Shepherd and Flight Engineers Sergei Krikalev and Yuri Gidzenko spent 141 days in space, saw two space shuttle missions and the addition of a solar array truss structure and the U.S. Destiny laboratory module.
The current six-member crew, Expedition 45, consists of NASA astronauts Scott Kelly and Kjell Lindgren, Japanese astronaut Kimiya Yui and veteran cosmonauts Sergey Volkov, Mikhail Kornienko and Oleg Kononenko. Kelly and Kornienko are spending nearly a year in space.
The crew worked a wide variety of lab maintenance and advanced science exploring how life adapts to long-term space missions with potential benefits to Earth-bound humans and future astronauts. Today they researched new exercise techniques and how living in space affects a crew member's attitude.
The crew also explored how the station's habitat affects the orbiting resident's mental state and how lack of sleep and fatigue affects a crew member's cognition. Another ongoing experiment that took place today researched the dynamic loads the space station experiences during spacecraft dockings, spacewalks and even crew exercise.