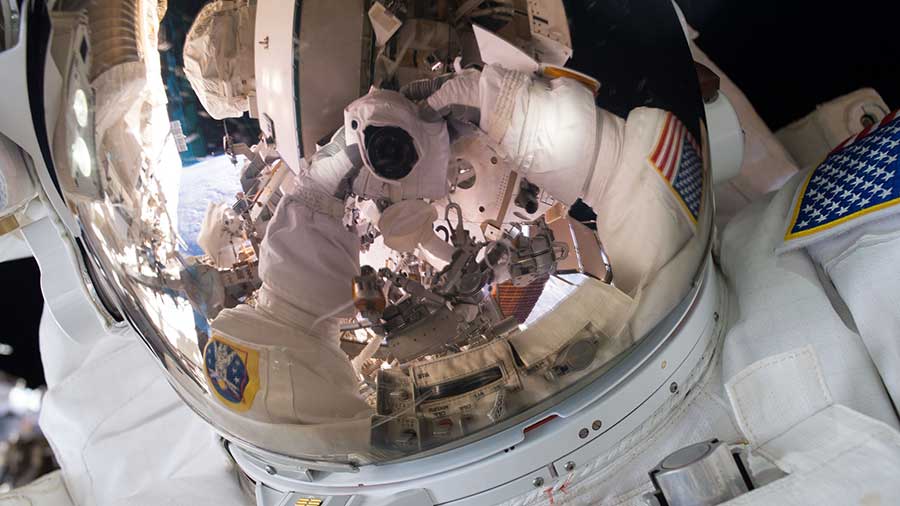 Two NASA astronauts are getting ready for their second spacewalk Friday morning while also conducting science. The rest of the global crew worked on orbital lab maintenance and continued international space research.
Expedition 45 Commander Scott Kelly and Flight Engineer Kjell Lindgren organized their spacewalk tools today and attached checklists to their spacesuit cuffs. Japanese astronaut Kimiya Yui, who will coordinate Friday's spacewalk from inside the International Space Station, assisted Kelly and Lindgren with their tool checks.
The three astronauts also had time today for some science work to improve life on Earth and for future crews.
Lindgren downloaded data captured from tiny free-flying satellites known as SPHERES that test autonomous rendezvous and docking maneuvers and other flight techniques. Yui worked on the Capillary Flow Experiment with results potentially benefiting fluid systems on future spacecraft. Finally, Kelly took a test to measure his cognitive adaptation during his year-long spaceflight.