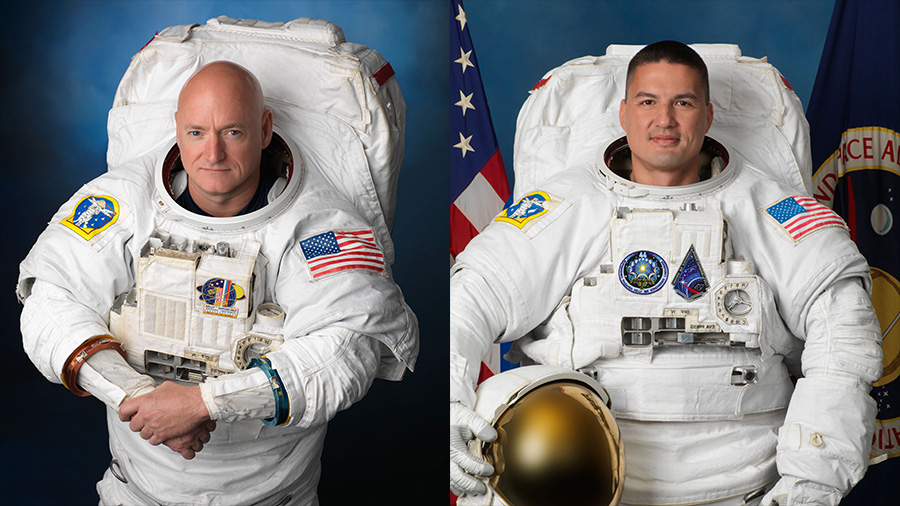 NASA Television is providing live coverage of today's U.S. spacewalk from the International Space Station. The spacewalk is scheduled to begin at approximately 7:10 a.m. EST, or earlier, if the crew is ready to begin ahead of schedule, and will last about 6 hours and 30 minutes. NASA TV coverage begins at 5:30 a.m.
This is the second spacewalk for both Expedition 45 Commander Scott Kelly and Flight Engineer Kjell Lindgren. They will venture out of the Quest airlock to configure the port truss (P6) ammonia cooling system to its original state. A spacewalk in November 2012 by astronauts Sunita Williams and Aki Hoshide tried to isolate a leak in the truss' cooling supply by re-plumbing the system to a backup radiator, but the leak persisted and was subsequently traced to a different component that was replaced during a spacewalk in May 2013. Now leak-free, officials decided to restore the port truss cooling system to its primary method of dispelling heat.
The spacewalk is the 190th in support of space station assembly and maintenance and the second in nine days for Kelly and Lindgren.
Watch the spacewalk live at www.nasa.gov/nasatv.
Follow @Space_Station and #spacewalk on Twitter to join the conversation online.