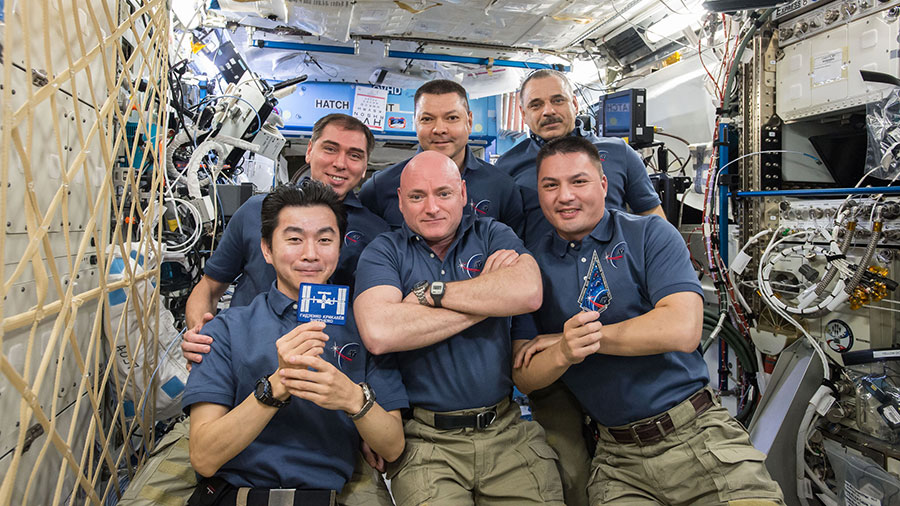 NASA astronauts Scott Kelly and Kjell Lindgren cleaned up the International Space Station's Quest airlock over the weekend after completing two spacewalks over nine days. The rest of the Expedition 45 crew started the work week with a series of ongoing science experiments to improve life on Earth and for future crews.
One-Year crew member Mikhail Kornienko explored his fine motor skills and studied cardiac bioelectric activity at rest. Cosmonaut Sergey Volkov researched remotely controlling a rover on Earth from the station and worked with fellow cosmonaut Oleg Kononenko on maintenance inside the Zvezda service module. Kononenko also researched the electromagnetic state of the space station and the Earth's ionosphere.
Japanese astronaut Kimiya Yui who assisted Kelly and Lindgren during their two spacewalks took some time off and relaxed Monday with the duo. However, the trio had their daily workouts and collected blood samples for stowage in a science freezer. Kelly also joined Kornienko for interviews with ABC's "The View" and ITV News.