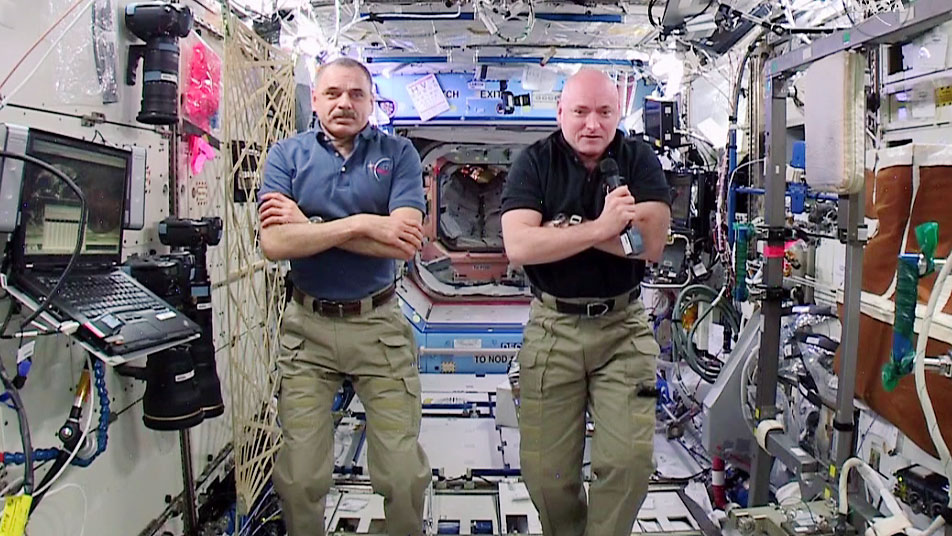 The Expedition 45 crew kicked off Tuesday with a wide variety of science exploring how living in space affects humans. The orbital laboratory residents also worked on U.S. and Russian spacewalking gear.
Astronauts Scott Kelly, Kjell Lindgren and Kimiya Yui participated throughout the day on Ocular Health studies. The trio subjected themselves to eye exams so scientists can understand microgravity's effect on crew vision.
The three veteran International Space Station cosmonauts conducted their set of Russian space research and lab maintenance activities. One-Year crew member Mikhail Kornienko studied space digestion while Flight Engineer Oleg Kononenko explored how international crews work together on long duration missions. Sergey Volkov, a three-time station resident, worked on repairs inside the Zvezda service module.
Kelly and Lindgren were back inside the U.S. Quest airlock putting away tools and cleaning up after a pair of spacewalks in October and November. Volkov and Kononenko were in the Russian segment checking Orlan spacesuits for leaks ahead of a planned spacewalk in 2016.